provided by Into The Blue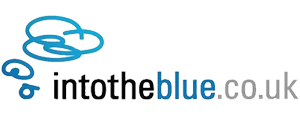 Half Hour Introductory Plane Flying Experience at 26 UK Venues
• 30 minutes with an expert flying instructor
• Learn to fly in a 2-seat Light Aeroplane
• 25 well-equipped flying schools to choose from
NOTE: Prices and venue availability listed on FlyingLessons.co.uk are correct at time of publishing, however providers may change these at any time without prior notice. Providers are not obliged to honour any prices/venues displayed in error here. Check the provider's voucher details in full before any purchase.
Buy Now (You will be redirected to the experience provider's website.)
What to expect from this Plane flying experience...
Rules and Restrictions
Minimum Age:

14 Years +

Minimum Height:

4'6" / 137cm

Maximum Height:

6'4" / 193cm

Maximum Weight:

14 Stone / 89kg
Perfect for a first taste of flight, experience stunning 360 degree views as you take to the skies in a 2-seat light aeroplane. This popular offer from Into the Blue is one of the most flexible vouchers available anywhere – a standard 30-minute lesson in a 2-seat light aeroplane for only £95, with a choice of 25 UK flying schools to redeem the voucher.
If you know someone who's aching to get into the skies, this is a fantastic and affordable way to take the first step. With half an hour in the air, accompanied by a CAA certified flying instructor, you'll have time to really get a feel for flying.
Offers like this don't come around every day!
Where can I do this Plane flying experience?
This voucher is for a Plane flying activity provided by Into The Blue, allowing you to choose from the following venues:
Anything else I need to know?
This Introductory Plane Flying Experience voucher is not sold directly through FlyingLessons.co.uk - on clicking 'Buy Now' you wil be directed to the voucher provider's website to complete your purchase. This voucher is provided by Into The Blue.
Please be sure to check the rules and restrictions for the Introductory Plane Flying Experience before purchase.
See below for further terms and conditions.
Where can I do this flying experience?