provided by Into The Blue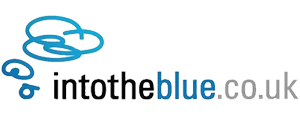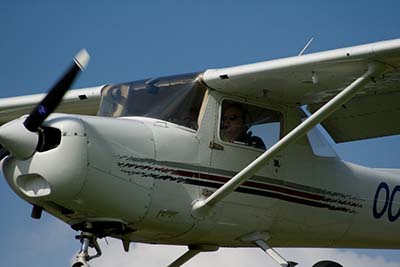 20 minutes Four Seater Flying Taster Experience in Hampshire
• 20 Minute taster flying lesson in a Piper Warrior plane
• Learn the basics of flight with a friendly and experienced instructor<br.
• Take off from Thruxton in Andover, soaring over the Hampshire countryside
NOTE: Prices and venue availability listed on FlyingLessons.co.uk are correct at time of publishing, however providers may change these at any time without prior notice. Providers are not obliged to honour any prices/venues displayed in error here. Check the provider's voucher details in full before any purchase.
Buy Now (You will be redirected to the experience provider's website.)
What to expect from this Plane flying experience...
Rules and Restrictions
Minimum Age:

14 Years +

Minimum Height:

None Specified

Maximum Height:

6'3" / 190cm

Maximum Weight:

16 Stone / 101kg
Experience flight as you never have before – in the cockpit of a Piper PA28 light aeroplane!
This 20 minute flying lesson voucher from Treat Me offers the chance to get a real taste of aviation with guidance from a friendly and professional instructor. The lesson takes place at Thruxton Airfield in Andover.
After a full safety briefing, you'll be invited to climb aboard into the captain's seat, while your instructor will take the role of co-pilot. Since this aircraft is a four-seater you may also be allowed to bring one passenger along to witness the moment you first pilot the plane.
The instructor will take care of taxiing, take-off and landing, but in between you'll have the oppportunity to try your hand at a range of manoeuvres, and learn a little of what it takes to qualify as a pilot.
This voucher makes a truly unforgettable day out for anyone, and is especially ideal for those considering training for a pilots licence.
Where can I do this Plane flying experience?
This voucher is for a Plane flying activity provided by Into The Blue, taking place at the following venue:
(click title to see more at this location)
See this flying school on a map >>
Thruxton Aerodrome outside Andover is the historic home of the Wiltshire Flying Club since 1947. These days you can find a great range of flying lessons in aeroplanes and choppers, and some particularly thrilling aerobatics experiences that will truly leave your head spinning!
Anything else I need to know?
This Four Seater Flying Taster Experience voucher is not sold directly through FlyingLessons.co.uk - on clicking 'Buy Now' you wil be directed to the voucher provider's website to complete your purchase. This voucher is provided by Into The Blue.
Please be sure to check the rules and restrictions for the Four Seater Flying Taster Experience before purchase.
See below for further terms and conditions.
Where can I do this flying experience?