provided by Into The Blue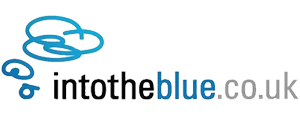 One Hour Extended Four Seater Flying Lesson in Cardiff
• Learn to fly in a 4-seat light aeroplane and bring a friend on board to watch
• Train for a whole hour with a respected and experienced flying instructor
• Soar high above Cardiff and the South Wales coastline
Buy Now (You will be redirected to the experience provider's website.)
What to expect from this Plane flying experience...
Rules and Restrictions
Minimum Age:

14 Years +

Minimum Height:

None Specified

Maximum Height:

6'3" / 190cm

Maximum Weight:

16 Stone / 101kg
Getting off the ground is no easy feat, but with this voucher for a 60 minute introductory plane flying lesson from Into the Blue, you'll wonder why you haven't tried it sooner. The thrill you'll feel as you pilot a plane for the first time really can't be put into words.
This lesson takes place at the popular flight school at Cardiff airport. You'll go up in a four-seater Piper light aeroplane alongside a CAA certified flying instructor who'll be eager to share their passion for aviation with you. Since the four-seat plane has extra space, you may even be allowed to bring one or two friends aboard to observe as you fly. Once you're at a suitable altitude your instructor will hand over control of the plane to you. As you put your hands to the controls of an aircraft for the first time, you'll feel the buzz and freedom of flight like nothing you've ever felt in a commercial airliner.
This exciting experience is great as a one-off gift for any thrillseeker, but if you're serious about flying and want to train for a private pilots licence, it's even better. Cardiff is a fantastic place to train, an your instructor will be very happy to take you through the whole process!
Where can I do this Plane flying experience?
This voucher is for a Plane flying activity provided by Into The Blue, taking place at the following venue:
(click title to see more at this location)
See this flying school on a map >>
As the busiest airport in Wales, Cardiff has a lot to offer to prospective trainee pilots. With a strong range of plane flying experiences available, learning to fly here is both convenient and beautiful - with some stunning views as you soar over the coastal or mountainous areas of South Wales.
Anything else I need to know?
This Extended Four Seater Flying Lesson voucher is not sold directly through FlyingLessons.co.uk - on clicking 'Buy Now' you wil be directed to the voucher provider's website to complete your purchase. This voucher is provided by Into The Blue.
Please be sure to check the rules and restrictions for the Extended Four Seater Flying Lesson before purchase.
See below for further terms and conditions.
Where can I do this flying experience?