provided by Into The Blue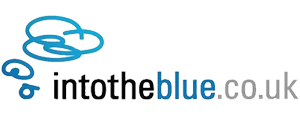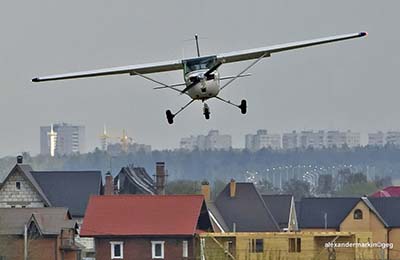 Half Hour Introduction to Plane Flying Lesson in Essex
• Learn to fly at a family-run flight school in Clacton-on-Sea
• Explore the Essex Coast from the sky in a two- or four-seater plane
• Test your flying skills with a CAA certified flying instructor at your side
NOTE: Prices and venue availability listed on FlyingLessons.co.uk are correct at time of publishing, however providers may change these at any time without prior notice. Providers are not obliged to honour any prices/venues displayed in error here. Check the provider's voucher details in full before any purchase.
Buy Now (You will be redirected to the experience provider's website.)
What to expect from this Plane flying experience...
Rules and Restrictions
Minimum Age:

14 Years +

Minimum Height:

None Specified

Maximum Height:

6'1" / 186cm, 6'3" / 190cm

Maximum Weight:

14 Stone / 89kg, 16 Stone / 101kg
If you want to learn to fly at a small, friendly and family oriented airfield, this is the one for you. These flying lessons in Clacton-on-Sea in Essex take place at a long-established flight club with a fantastic history of teaching rookies.
Your experience voucher from Into the Blue gets you a half-hour lesson with one of the clubs veteran flying instructors. After a full safety briefing, you'll take off into the Essex skies in a two- or four-seater aircraft. The four-seater option is subject to an additional charge, but allows for you to bring a friend along for the ride.
If you're looking for a fun, hands-on flying experience, we urge you to give this a try. You'll be surprised at how quickly you pick up the basics, and if you decide to take more lessons down the line, your first lesson counts towards the total time needed to qualify as a pilot.
Where can I do this Plane flying experience?
This voucher is for a Plane flying activity provided by Into The Blue, taking place at the following venue:
(click title to see more at this location)
See this flying school on a map >>
Anything else I need to know?
This Introduction to Plane Flying Lesson voucher is not sold directly through FlyingLessons.co.uk - on clicking 'Buy Now' you wil be directed to the voucher provider's website to complete your purchase. This voucher is provided by Into The Blue.
Please be sure to check the rules and restrictions for the Introduction to Plane Flying Lesson before purchase.
See below for further terms and conditions.
Where can I do this flying experience?