provided by Into The Blue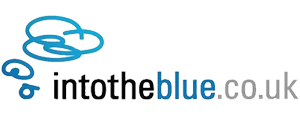 30 Minutes 4 Seater Introductory Flying Lesson in Oxfordshire
• Learn to fly with a CAA approved flying instructor at Enstone Flying Club near Chipping Norton
• Get 30 minutes expert training in a four-seat plane
• See beautiful views over the Oxfordshire countryside and bring a friend along for the ride
Buy Now (You will be redirected to the experience provider's website.)
What to expect from this Plane flying experience...
Rules and Restrictions
Minimum Age:

14 Years +

Minimum Height:

None Specified

Maximum Height:

6'4" / 193cm

Maximum Weight:

18 Stone / 114kg
The friendly and well-equipped aero club at Enstone in Oxfordshire is a fantastic place to take your first steps towards a Pilots Licence, or an exciting and unforgettable one-off flying experience. This gift voucher from Into the Blue offers a full 30 minute introductory flying lesson in a four-seater plane for just £112.
Your flying lesson begins in the classroom, with an informative pre-flight briefing. You'll be introduced to your personal flying instructor an have a chance to ask questions. If you're serious about flying then this is a great time to learn more about what it takes to train for a Private Pilots Licence.
Then it's up, up and away for your exciting half-hour flight! Your instructor will be in control for take-off, giving you a chance to enjoy some breathtaking views over Chipping Norton and the whole of Oxfordshire. Once you hit unrestricted airspace, you'll have your chance to take over as pilot and learn some of the basics of aeroplane flying.
The first time you pilot a plane is an incredible thrill, and with this lesson at just £112, it makes an affordable and unforgettable gift for anyone with an interest in aviation.
Where can I do this Plane flying experience?
This voucher is for a Plane flying activity provided by Into The Blue, taking place at the following venue:
(click title to see more at this location)
See this flying school on a map >>
Just north of Oxford, and within easy reach of both the Midlands and the West Country, Enstone Airfield is a fantastic base of operations for your flight training adventure. With several flying schools on site, you'll find lessons in Planes, Microlights and Motor-Gliders here - all taught by professional and enthusiastic instructors. Learning to fly at this popular airfield is also the perfect way to see the beautiful Cotswold Hills from a new angle.
Anything else I need to know?
This 4 Seater Introductory Flying Lesson voucher is not sold directly through FlyingLessons.co.uk - on clicking 'Buy Now' you wil be directed to the voucher provider's website to complete your purchase. This voucher is provided by Into The Blue.
Please be sure to check the rules and restrictions for the 4 Seater Introductory Flying Lesson before purchase.
See below for further terms and conditions.
Where can I do this flying experience?