provided by Into The Blue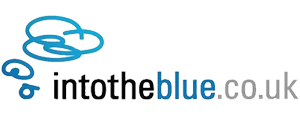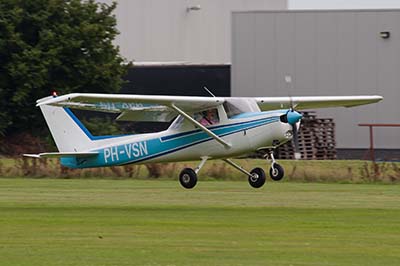 60 Minutes 4 Seater Extended Flying Lesson in Exeter
• Get yourself into the skies with a 60 minute flying lesson in a plane
• Learn the basics of aviation with guidance from an expert pilot instructor
• Soar above the beautiful scenery of Devon and the South West, and bring your mates along for the ride
Buy Now (You will be redirected to the experience provider's website.)
What to expect from this Plane flying experience...
Rules and Restrictions
Minimum Age:

14 Years +

Minimum Height:

None Specified

Maximum Height:

None Specified

Maximum Weight:

None Specified
Whether you're a die-hard av-geek looking for serious flying lessons, or an adrenaline-junkie seeking the next big thrill, this voucher from Into the Blue will suit you! Flying from Exeter Airport, you'll enjoy a 60 minute flight with a qualified instructor.
Before you fly, you'll have a full pre-flight safety briefing. You'll meet your personal flying instructor, and if you have questions about the flight you can ask anything at this stage. Then it's out onto the airfield to get acquainted with the aeroplane. This lesson takes place in a spacious four-seater aircraft so, if you like, you can get up to two friends to watch from the rear-seats as you conquer the skies!
Take-off and landings can be tricky for beginners, so your instructor will pilot the plane at the beginning and end of your lesson, giving you time to enjoy the scenery. In between, though, you'll have plenty of time at the controls to get some hands-on flying experience, with an hour in the air. This time also counts towards a PPL qualification if you decide to continue training – and you'd be surprised how many 'one-time' experience-seekers end up hooked!
Where can I do this Plane flying experience?
This voucher is for a Plane flying activity provided by Into The Blue, taking place at the following venue:
(click title to see more at this location)
See this flying school on a map >>
Anything else I need to know?
This 4 Seater Extended Flying Lesson voucher is not sold directly through FlyingLessons.co.uk - on clicking 'Buy Now' you wil be directed to the voucher provider's website to complete your purchase. This voucher is provided by Into The Blue.
Please be sure to check the rules and restrictions for the 4 Seater Extended Flying Lesson before purchase.
See below for further terms and conditions.
Where can I do this flying experience?