provided by Into The Blue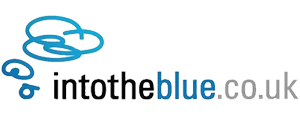 One Hour Extended Flying Lesson Thrill in Nottinghamshire
• Learn to fly in a two-seater plane at Gamston Airfield
• Take off and soar over Nottinghamshire
• Take your first giant leap towards a private pilots licence
Buy Now (You will be redirected to the experience provider's website.)
What to expect from this Plane flying experience...
Rules and Restrictions
Minimum Age:

14 Years +

Minimum Height:

4'6" / 137cm

Maximum Height:

6'4" / 193cm

Maximum Weight:

17 Stone / 108kg
If you've thought about training for a pilot's licence, but been put off by the expense, this is an affordable option to get started from Into the Blue. For just £152, you'll get an hour in a plane to learn the basics of aviation with a CAA certified flying instructor.
Your lesson at Gamston Airfield near Worksop in Nottinghamshire will begin when you meet you instructor. The team at Gamston are highly experienced and will be eager to share their expertise with you. This will begin when you enter your pre-flight briefing, a chance to learn about the principles of flying, and to find out about the path towards qualified pilot status.
Briefing over, you'll walk out onto the airfield and climb into the plane. As you take your seat in the cockpit, your instructor will complete the final checks, and then it's up, up and away!
As the instructor will be in control for take-off, you'll have time to get comfy and admire the scenery as you soar over Nottinghamshire. Once you get the all clear, you can make the most of the opportunity to get some hands-on flying experience. With 60 minutes in the air, you'll have more than enough time to get the hang of the basics of aviation, and we're pretty sure you'll be hooked!
Where can I do this Plane flying experience?
This voucher is for a Plane flying activity provided by Into The Blue, taking place at the following venue:
(click title to see more at this location)
See this flying school on a map >>
Several private flying schools are proud to call the small airfield at Retford in Nottinghamshire home. Like many others, this airport was originally built as an RAF facility during WWII - but nowadays you'll find a friendly community of both professional and hobby aviators here, including professional instructors eager to take you up in both 2-seater and 4-seater planes. Gamston is situated near the A57 - easy to reach from Sheffield, Nottingham and Lincoln.
Anything else I need to know?
This Extended Flying Lesson Thrill voucher is not sold directly through FlyingLessons.co.uk - on clicking 'Buy Now' you wil be directed to the voucher provider's website to complete your purchase. This voucher is provided by Into The Blue.
Please be sure to check the rules and restrictions for the Extended Flying Lesson Thrill before purchase.
See below for further terms and conditions.
Where can I do this flying experience?