provided by Experience Days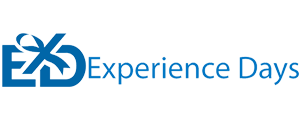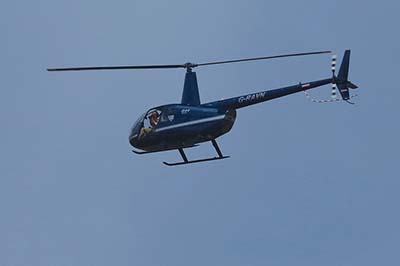 30 Minutes Introductory Helicopter Flying Lesson in West Sussex
• Thirty minutes flying time
• Hands-on experience under the eye of a qualified pilot
• Glorious views of the South Downs as you fly!
NOTE: Prices and venue availability listed on FlyingLessons.co.uk are correct at time of publishing, however providers may change these at any time without prior notice. Providers are not obliged to honour any prices/venues displayed in error here. Check the provider's voucher details in full before any purchase.
Please Wait...
We are directing you to this deal on the Experience Days website.
Please note that prices listed on FlyingLessons.co.uk are correct at the time of publishing, but providers may change these prices at any time without notice.
The provider is not obliged to sell at the price displayed on FlyingLessons.co.uk
Buy Now (You will be redirected to the experience provider's website.)
What to expect from this Helicopter flying experience...
Rules and Restrictions
Minimum Age:

None Specified

Minimum Height:

None Specified

Maximum Height:

None Specified

Maximum Weight:

14 Stone / 89kg
As with all the flying experiences from Goodwood Aerodrome, this one comes with the promise of glorious views out over the Goodwood Estate and the South Downs. Whether you'll have time to take them all in is another matter!
You're going to be occupied from the moment you arrive at the Aerodrome, starting with a safety briefing and and introduction to the controls of the Robinson R22 helicopter. Once your qualified instructor takes you aloft you'll then find you're busy putting all your knowledge into practice – this thirty minute lesson features you taking the controls of the helicopter for a truly thrilling hands on experience!
Where can I do this Helicopter flying experience?
This voucher is for a Helicopter flying activity provided by Experience Days, taking place at the following venue:
(click title to see more at this location)
See this flying school on a map >>
Located a few miles outside Chichester, the airfield formerly known as RAF Westhampnett is now a large and well-equipped aviation hub. Goodwood is well respected as one of the best flight-training facilities on the South Coast, and offers a range of lessons in planes and helicopters, as well as exciting aerobatics thrill-flights and incredible views out over the Solent.
Anything else I need to know?
This Introductory Helicopter Flying Lesson voucher is not sold directly through FlyingLessons.co.uk - on clicking 'Buy Now' you wil be directed to the voucher provider's website to complete your purchase. This voucher is provided by Experience Days.
Please be sure to check the rules and restrictions for the Introductory Helicopter Flying Lesson before purchase.
See below for further terms and conditions.
Where can I do this flying experience?