provided by Experience Days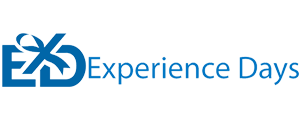 20 Minutes Microlight Flying Experience in Kent
• Microlighting experience over Kent
• Enjoy beautiful aerial views of the Garden of England
• Pre-flight training and the possibility of taking the controls
NOTE: Prices and venue availability listed on FlyingLessons.co.uk are correct at time of publishing, however providers may change these at any time without prior notice. Providers are not obliged to honour any prices/venues displayed in error here. Check the provider's voucher details in full before any purchase.
Buy Now (You will be redirected to the experience provider's website.)
What to expect from this Microlight flying experience...
Rules and Restrictions
Minimum Age:

14 Years +

Minimum Height:

None Specified

Maximum Height:

None Specified

Maximum Weight:

16.5 Stone / 105kg
Few things could be more beautiful than the Garden of England seen from the air, especially with the coastline and the Thames estuary also in view. This affordable experience day will allow you to enjoy just that, or you can give it to a friend as an exciting gift experience.
You'll get a safety briefing and an overview of microlight flying from a qualified instructor before being taken up into the skies from Stoke Airfield for a twenty minute flight. You'll reach heights of 2000 feet, speeds of up to 70 miles an hour, and if the weather is good you may even get the opportunity to take the controls yourself for a short time!
Once done you'll complete the post flight checks and receive a certificate to commemorate your day. It's definitely a flying experience you'll remember!
Where can I do this Microlight flying experience?
This voucher is for a Microlight flying activity provided by Experience Days, taking place at the following venue:
(click title to see more at this location)
See this flying school on a map >>
For unparalleled views over the Kentish coast, you can't beat a flight from Stoke Medway airfield. Home to one of the countries top microlighting clubs, this is a fantastic place to learn the basics of flying from a qualified instructor. You'll also find plane flying lessons nearby, and for the real quirky aviation connoisseurs an experience flight in a Gyrocopter seriously can't be beaten. They've been teaching would-be pilots here since the 1970s, so join the club and climb aboard!
Anything else I need to know?
This Microlight Flying Experience voucher is not sold directly through FlyingLessons.co.uk - on clicking 'Buy Now' you wil be directed to the voucher provider's website to complete your purchase. This voucher is provided by Experience Days.
Please be sure to check the rules and restrictions for the Microlight Flying Experience before purchase.
See below for further terms and conditions.
Where can I do this flying experience?