provided by Into The Blue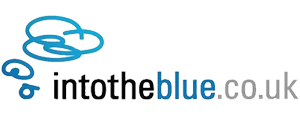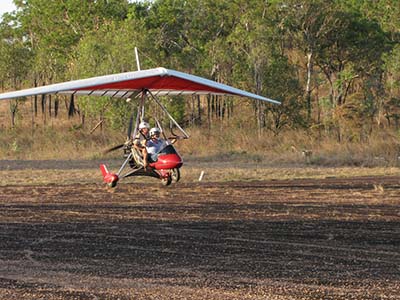 20 Minutes A Taste of Microlighting in Kent
• Take to skies in a flexi microlight for a 20 minute taster flying experience
• Soar like a bird over North Kent, seeing incredible aerial views of the Garden of England
• Learn to fly with the guys who build the microlights!
Buy Now (You will be redirected to the experience provider's website.)
What to expect from this Microlight flying experience...
Rules and Restrictions
Minimum Age:

14 Years +

Minimum Height:

None Specified

Maximum Height:

None Specified

Maximum Weight:

15 Stone / 95kg
This Microlight flying lesson near Rochester offers the unique bonus that you will be flying with the same team that build the microlights on site! Just £63 at Into the Blue, your voucher gets you a 20 minute tandem flight with one of the experienced instructors, in an aircraft built by the best aviation engineers in Kent.
Your lesson begins with a full pre-flight briefing, where you'll have the opportunity to learn more about the construction and maintenance of these awesomely lightweight aircraft. The microlight you'll fly in features distinctive 'Raven' style wings, working in a similar way to a hang-glider. But don't let appearances deceive you – these babies pack some serious power, and you're guaranteed an exhilarating ride.
Once you get airborne, you'll have the chance to take the controls yourself. We can't overstate the freedom and excitement you'll feel as you soar through the skies of Kent in an open-air flying machine.
This is a fantastic way to see the Kentish countryside from a different angle, and is highly recommended for anyone who likes to try new things!
Where can I do this Microlight flying experience?
This voucher is for a Microlight flying activity provided by Into The Blue, taking place at the following venue:
(click title to see more at this location)
See this flying school on a map >>
For unparalleled views over the Kentish coast, you can't beat a flight from Stoke Medway airfield. Home to one of the countries top microlighting clubs, this is a fantastic place to learn the basics of flying from a qualified instructor. You'll also find plane flying lessons nearby, and for the real quirky aviation connoisseurs an experience flight in a Gyrocopter seriously can't be beaten. They've been teaching would-be pilots here since the 1970s, so join the club and climb aboard!
Anything else I need to know?
This A Taste of Microlighting voucher is not sold directly through FlyingLessons.co.uk - on clicking 'Buy Now' you wil be directed to the voucher provider's website to complete your purchase. This voucher is provided by Into The Blue.
Please be sure to check the rules and restrictions for the A Taste of Microlighting before purchase.
See below for further terms and conditions.
Where can I do this flying experience?