provided by Into The Blue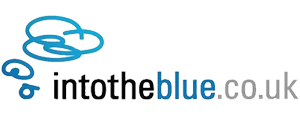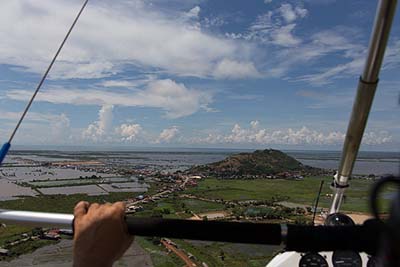 Half Hour Introductory Microlight Flying Lesson in Lancashire
• Train with a qualified pilot in a flex-wing microlight
• Take off from Cockerham in Lancashire for a 30 minute flying lesson
• Have a go at open-air aviation with this hands-on experience
NOTE: Prices and venue availability listed on FlyingLessons.co.uk are correct at time of publishing, however providers may change these at any time without prior notice. Providers are not obliged to honour any prices/venues displayed in error here. Check the provider's voucher details in full before any purchase.
Buy Now (You will be redirected to the experience provider's website.)
What to expect from this Microlight flying experience...
Rules and Restrictions
Minimum Age:

10 Years +

Minimum Height:

None Specified

Maximum Height:

6'10" / 208cm

Maximum Weight:

17 Stone / 109kg
There really is no feeling that compares to flying high in the open air. The unforgettable thrill of soaring in a microlight is guaranteed to leave you grinning, and can be yours for just £69 with this 30 minute taster flying lesson voucher from Into the Blue.
Your lesson will take place at a small, farm-based airfield South of Lancaster near the village of Cockerham. You'll fly in a flex-wing microlight, a small aircraft which resembles an engine-powered hang glider. With nothing between you and the elements, you'll need to wrap up warm, but the feeling of freedom is worth the chill!
You'll fly high above Lancashire with a qualified flying instructor at your side, and have plenty of time to try your hand at controlling the aircraft yourself. This lesson is a fantastic and affordable way to get off the ground, making an exciting gift for anyone with an interest in airsports.
Where can I do this Microlight flying experience?
This voucher is for a Microlight flying activity provided by Into The Blue, taking place at the following venue:
(click title to see more at this location)
See this flying school on a map >>
Probably the most popular Microlighting destination in Lancashire, Tarn Farm is located a few miles south of Lancaster, and is home to some fantastic flying experiences. Flying out out from this rural location, you'll be treated to incredible views out to sea towards the Isle of Man in the west, and the beautiful Bowland Forest to the East.
Anything else I need to know?
This Introductory Microlight Flying Lesson voucher is not sold directly through FlyingLessons.co.uk - on clicking 'Buy Now' you wil be directed to the voucher provider's website to complete your purchase. This voucher is provided by Into The Blue.
Please be sure to check the rules and restrictions for the Introductory Microlight Flying Lesson before purchase.
See below for further terms and conditions.
Where can I do this flying experience?