provided by Into The Blue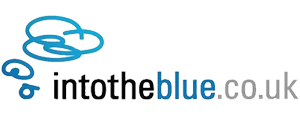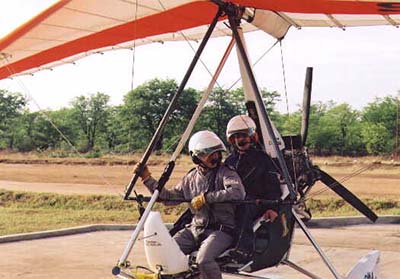 Sale!
One Hour Extended Fixed or Flexi Microlighting Experiences in Lincolnshire
• Learn to fly with an experienced flying instructor at Langworth Airfield
• Take off into the skies of Lincolnshire in a flex-wing or fixed-wing microlight
• Stunning aerial views on a thrilling 60 minute microlight flight
NOTE: Prices and venue availability listed on FlyingLessons.co.uk are correct at time of publishing, however providers may change these at any time without prior notice. Providers are not obliged to honour any prices/venues displayed in error here. Check the provider's voucher details in full before any purchase.
Buy Now (You will be redirected to the experience provider's website.)
What to expect from this Microlight flying experience...
Rules and Restrictions
Minimum Age:

14 Years +

Minimum Height:

None Specified

Maximum Height:

6' / 183cm

Maximum Weight:

16 Stone / 101kg
Langworth Airbase in Lincolnshire is a former RAF airfield, now home to a thriving private aviation school. With this affordable flying experience voucher from Into the Blue, you'll be treated to a 60 minute microlight taster flight with one of the resident flying instructors for just £139.
The flying club at Langworth has both fixed-wing and flex-wing aircraft available, so how you choose to fly is up to you. The fixed-wing microlights offer an experience similar to that of a traditional aeroplane, albeit on a smaller scale. Flex-wings, on the other hand, are more akin to hang-gliding, with an open-air cockpit allowing you to experience the rush of the wind as you soar upwards.
Whichever aircraft you choose, you'll enjoy incredible views over the Lincolnshire countryside. During your lesson, you'll also get hands-on experience at the controls which, if you choose to take further lessons, will count towards qualifying as a solo pilot.
This experience voucher offers the flexibility of two distinct flying options, making a fantastic gift for serious aviation enthusiasts and casual thrill-seekers alike!
Where can I do this Microlight flying experience?
This voucher is for a Microlight flying activity provided by Into The Blue, taking place at the following venue:
(click title to see more at this location)
See this flying school on a map >>
Just a few minutes outside Lincoln, Wickenby is a popular base for flight training in Planes and Microlights. Home to Fly365 flying school, the airfield is well-equipped and hosts expert instructors ready to show you the ropes in your choice of flying machine. Flying over the nearby Lincolnshire Wolds, an Area of Outstanding Natural Beauty, you'll soon see why folk continue to be drawn to this spot nearly 80 years after the aerodrome was founded.
Anything else I need to know?
This Extended Fixed or Flexi Microlighting Experiences voucher is not sold directly through FlyingLessons.co.uk - on clicking 'Buy Now' you wil be directed to the voucher provider's website to complete your purchase. This voucher is provided by Into The Blue.
Please be sure to check the rules and restrictions for the Extended Fixed or Flexi Microlighting Experiences before purchase.
See below for further terms and conditions.
Where can I do this flying experience?