provided by Into The Blue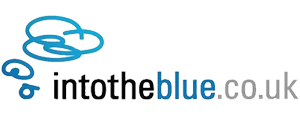 60 Mins Extended 4 Seat Flying Lesson Experience in Newcastle upon Tyne
• Have a go at piloting a plane yourself with a 60 minute introductory flying lesson
• Learn the basics of general aviation with the team of highly experienced instructors at Newcastle Airport
• See some of the greatest aerial views over Tyneside and the North East, and take a friend to join you on your journey
Buy Now (You will be redirected to the experience provider's website.)
What to expect from this Plane flying experience...
Rules and Restrictions
Minimum Age:

14 Years +

Minimum Height:

None Specified

Maximum Height:

6'4" / 193cm

Maximum Weight:

17 Stone / 108kg
Ever watched a bird soaring on the wind and feel a pang of jealousy? Don't just sit around moaning about how good our avian friends have it – get yourself down to Newcastle Airport and fly a plane! This awesome experience voucher from Into the Blue gets you an hour flying in a four-seater plane with a CAA certified instructor for just £225. At your instructor's discretion (and subject to weight limits) you may be able to bring a mate along for the ride.
Learning to fly is the most incredible thrill, but don't take our word for it – try it yourself. Flying lessons at Newcastle International Airport begin with a full safety briefing, including a chance to find out more about all of the options available if you decide to pursue a Private Pilots Licence.
After this introduction you'll get out onto the airfield to make acquaintance with the aircraft. Climbing aboard, you can make yourself comfy in the captain's seat, while your personal instructor will take the co-pilot's chair. They will take care of the pre-flight preparations and pilot the plane for take-off. You can use this time to learn about the controls, as well as taking in some beautiful views over Tyneside. Then, when you get into clear airspace, you'll have your chance to take the controls!
This experience voucher is perfect as a gift for anyone with a yearning for flight, especially those who love a challenge.
Where can I do this Plane flying experience?
This voucher is for a Plane flying activity provided by Into The Blue, taking place at the following venue:
(click title to see more at this location)
See this flying school on a map >>
Anything else I need to know?
This Extended 4 Seat Flying Lesson Experience voucher is not sold directly through FlyingLessons.co.uk - on clicking 'Buy Now' you wil be directed to the voucher provider's website to complete your purchase. This voucher is provided by Into The Blue.
Please be sure to check the rules and restrictions for the Extended 4 Seat Flying Lesson Experience before purchase.
See below for further terms and conditions.
Where can I do this flying experience?