provided by Into The Blue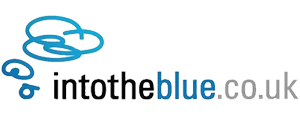 20 Minutes 3-Seater Flying Taster Experience in Cornwall
• Learn to fly a plane with expert guidance from a CAA certified flying instructor
• Take off from Newquay and fly over the stunning Cornwall coastline
• Perfect as a one-off gift, or a taster for Private Pilot Licence training
NOTE: Prices and venue availability listed on FlyingLessons.co.uk are correct at time of publishing, however providers may change these at any time without prior notice. Providers are not obliged to honour any prices/venues displayed in error here. Check the provider's voucher details in full before any purchase.
Buy Now (You will be redirected to the experience provider's website.)
What to expect from this Plane flying experience...
Rules and Restrictions
Minimum Age:

14 Years +

Minimum Height:

None Specified

Maximum Height:

None Specified

Maximum Weight:

15 Stone / 95kg
Cornwall is a beautiful corner of the UK, and with this 20 minute taster flight from Into the Blue, you'll be able to see this stunning coastline from a birds-eye view!
These thrilling flying lessons take place at Mawgan in Pydar, a former US Air Force base near Newquay. You'll be flying in a Cessna or Piper light airplane, among the most popular training craft in the world. The lesson will begin with a full pre-flight safety briefing, which gives you a chance to ask any questions you might have – and you'll find the resident flying instructors eager to share their extensive knowledge.
When the time comes to boar the plane, you'll take your seat in the captain's position. Your instructor will take the co-pilot's seat and will pilot the dual-controlled aircraft for take-off and landing. In between, you'll have time to gain real hands-on experience flying the plane, which will count towards a Private Pilots Licence qualification if you choose to continue with further lessons.
These flying lessons in Newquay make a fantastic one-of-a-kind experience gift, and whether or not you decide to pursue further training, you're guaranteed an unforgettable day out!
Where can I do this Plane flying experience?
This voucher is for a Plane flying activity provided by Into The Blue, taking place at the following venue:
(click title to see more at this location)
See this flying school on a map >>
Anything else I need to know?
This 3-Seater Flying Taster Experience voucher is not sold directly through FlyingLessons.co.uk - on clicking 'Buy Now' you wil be directed to the voucher provider's website to complete your purchase. This voucher is provided by Into The Blue.
Please be sure to check the rules and restrictions for the 3-Seater Flying Taster Experience before purchase.
See below for further terms and conditions.
Where can I do this flying experience?