provided by Red Letter Days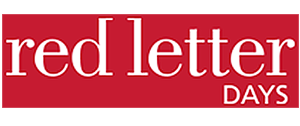 30 minutes Introductory Aerobatic Experience in West Sussex
• 30 minutes flying in a De Havilland Chipmunk
• experience aerobatic manoeuvres with a certified pilot
• take the controls to fly for yourself
NOTE: Prices and venue availability listed on FlyingLessons.co.uk are correct at time of publishing, however providers may change these at any time without prior notice. Providers are not obliged to honour any prices/venues displayed in error here. Check the provider's voucher details in full before any purchase.
Buy Now (You will be redirected to the experience provider's website.)
What to expect from this Aerobatics flying experience...
Rules and Restrictions
Minimum Age:

16 Years +

Minimum Height:

None Specified

Maximum Height:

None Specified

Maximum Weight:

19 Stone / 120kg
Let us spin you right round baby right round with a gloriously loopy aerobatic flying experience at Shoreham Airport – brought to you by our pals over at Red Letter Days. Hop aboard the legendary De Havilland Chipmunk – a zippy little aeroplane with a reputation for some amazingly nimble flying. With a Civil Aviation Authority certified aerobatic pilot on had to show you some head-spinning manoeuvres, this flight is sure to be one you'll never forget, and you can even get a chance to take control of this iconic plane for yourself – just be prepared to get a bit dizzy!
Where can I do this Aerobatics flying experience?
This voucher is for a Aerobatics flying activity provided by Red Letter Days, taking place at the following venue:
(click title to see more at this location)
See this flying school on a map >>
Established way back in 1910, when aviation was still in its earliest days, Shoreham Airport can proudly claim to be the oldest in the UK. Also known as Brighton City Airport, this large flying facility hosts several aero clubs, offering a wide range of lessons and experience days with stunning views over the Sussex coast.
Anything else I need to know?
This Introductory Aerobatic Experience voucher is not sold directly through FlyingLessons.co.uk - on clicking 'Buy Now' you wil be directed to the voucher provider's website to complete your purchase. This voucher is provided by Red Letter Days.
Please be sure to check the rules and restrictions for the Introductory Aerobatic Experience before purchase.
See below for further terms and conditions.
Where can I do this flying experience?