provided by Into The Blue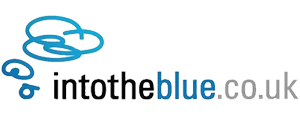 60 Minutes Extended Flying Lesson Experience in Swansea
• Kick off your journey towards a private pilots licence at Swansea Airport
• Learn to fly with a professional flying instructor in a two-seater plane
• Look out from the cockpit and enjoy beautiful views over Glamorgan and the South Wales coast.
Buy Now (You will be redirected to the experience provider's website.)
What to expect from this Plane flying experience...
Rules and Restrictions
Minimum Age:

14 Years +

Minimum Height:

None Specified

Maximum Height:

6'1" / 185cm

Maximum Weight:

16 Stone / 101kg
Learning to fly at Swansea Airport is a wonderful way to see the South Wales coast from the skies, and it's more affordable than you might expect. This exciting experience voucher from Into the Blue gets you a 60 minute flying lesson in a two-seat plane for just £205.
Your experience begins with a briefing in the classroom, giving you time to ask questions and find out more about the different lessons and licence training on offer at Swansea. Then you'll take off with a CAA certified flying instructor for an exhilarating hands-on flight. You'll have the opportunity to learn some manoeuvres and this will count towards a pilots licence if you want to take more lessons in the future.
Where can I do this Plane flying experience?
This voucher is for a Plane flying activity provided by Into The Blue, taking place at the following venue:
(click title to see more at this location)
See this flying school on a map >>
Originally built during WWII as RAF Fairwood Common, this airport on the Gower Peninsula is home to several flight schools operating Plane and Helicopter lessons all year round. Its location near the coast makes this a popular place to learn to fly - offering views out to sea over the Bristol Channel and inland over the Brecon Beacons. Whether you're after a one-off experience flight, or looking to train for a Pilots Licence, we think you'll be thrilled with what's on offer at Swansea.
Anything else I need to know?
This Extended Flying Lesson Experience voucher is not sold directly through FlyingLessons.co.uk - on clicking 'Buy Now' you wil be directed to the voucher provider's website to complete your purchase. This voucher is provided by Into The Blue.
Please be sure to check the rules and restrictions for the Extended Flying Lesson Experience before purchase.
See below for further terms and conditions.
Where can I do this flying experience?