provided by Into The Blue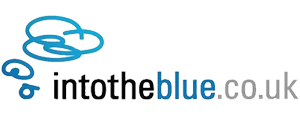 30 Minutes Introductory Microlight Flying Lesson in Northamptonshire
• Get off the ground with a microlight flying lesson at Sywell Aerodrome in Northamptonshire
• Train for 30 minutes with a friendly and experienced flying instructor
• Choose between flex-wing or fixed-wing microlights
NOTE: Prices and venue availability listed on FlyingLessons.co.uk are correct at time of publishing, however providers may change these at any time without prior notice. Providers are not obliged to honour any prices/venues displayed in error here. Check the provider's voucher details in full before any purchase.
Buy Now (You will be redirected to the experience provider's website.)
What to expect from this Microlight flying experience...
Rules and Restrictions
Minimum Age:

14 Years +

Minimum Height:

None Specified

Maximum Height:

6'2" / 188cm

Maximum Weight:

15 Stone / 95kg
Located between Wellington and Northampton, Sywell Aerodrome has a proud history of aviation going back as far as the 1920s. With a team of flying instructors boasting several world championship pilots, you're guaranteed the very best flight training whether you're seeking to get started with a Private Pilots Licence, or just simply looking for an unforgettable flying experience. This awesome voucher from Into the Blue gets you an exciting 30 minute introductory lesson in a fixed-wing or flex-wing microlight aircraft.
During your lesson you'll be able to take the controls yourself, so this experience is a great way to get started on the path to a Private Pilots Licence. Equally, one-time thrill-seekers will find a lot to love about soaring through the Northamptonshire skies, especially if you choose an open-cockpit flex-wing flight.
Where can I do this Microlight flying experience?
This voucher is for a Microlight flying activity provided by Into The Blue, taking place at the following venue:
(click title to see more at this location)
See this flying school on a map >>
Anything else I need to know?
This Introductory Microlight Flying Lesson voucher is not sold directly through FlyingLessons.co.uk - on clicking 'Buy Now' you wil be directed to the voucher provider's website to complete your purchase. This voucher is provided by Into The Blue.
Please be sure to check the rules and restrictions for the Introductory Microlight Flying Lesson before purchase.
See below for further terms and conditions.
Where can I do this flying experience?