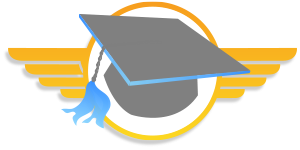 Welcome to Ground SchoolLearn more about general aviation with our team of expert pilots!
We hope its pretty easy to find a fantastic flying experience at FlyingLessons.co.uk, but we know that the world of aviation can be a bit of a mystery to the uninitiated. That's why we've built our very own Ground School here at FlyingLessons.co.uk - to answer all of your flight-related questions.
Whether you want to know more about a particular aircraft before booking a lesson, or you're looking for some in-depth advice about Private Pilot Licence training - you've come to the right place! We've got a team of qualified pilots and instructors on hand to answer your questions and dish out their own top tips.
Check out some popular articles below, or click the category links to browse more. It's not uncommon for a surprise birthday or Christmas gift trial lesson voucher to lead onto completing a full pilot's license course - we make no apologies ...