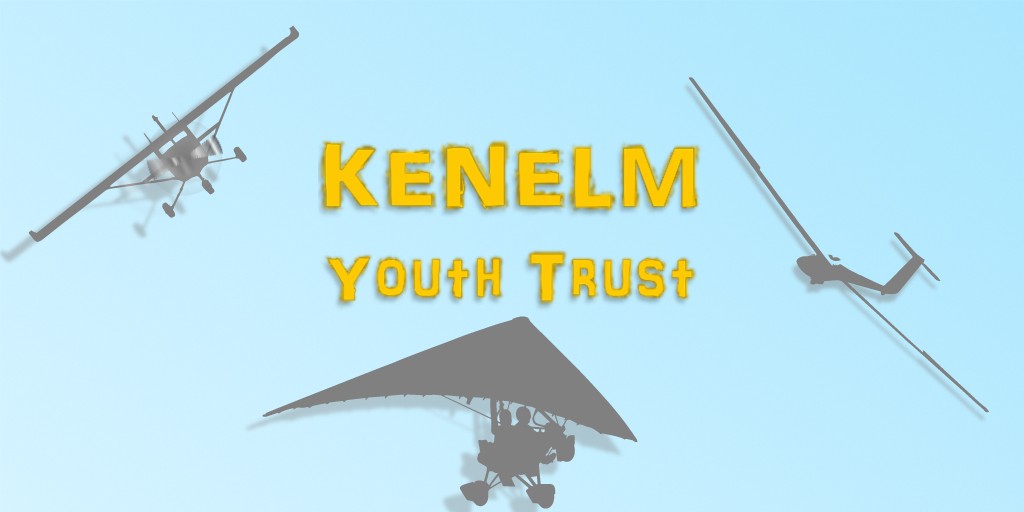 This page is dedicated to the 2018 charity auction prize offered in support of Kenelm Youth Trust. If you've stumbled upon this page by accident, you can find out more about the great work they do and what you can do to support them by visiting the Kenelm Youth Trust website.
See below for information about the prizes on offer. If you are the winning bidder, please fill in the form at the bottom of this page, making sure to include your unique auction code as printed on the prize token.
The item on offer at auction is the winner's choice of either one of the following two vouchers:
Option 1: Light Aeroplane
The Offer:
Half Day Pilot Introduction (3.5 hour experience, including 20 min flight)
Expert instruction with a CAA certified pilot
Available at Blackpool or Coventry airports.
This fantastic experience is perfect for anyone who dreams of becoming a pilot. Get a half-day introduction to the life of a commercial pilot, and have a go at flying a plane yourself! On the day, you'll get a tour of the aircraft hangars, as well as an informative presentation on pilot careers. Then it's up, up and away as you climb aboard a plane with a CAA certified instructor. Your flight lasts 20 minutes, during which time your instructor will teach you the basics. You'll have the chance to get hands-on experience controlling the aircraft – truly thrilling!
Restrictions:
Minimum age 12 years
Maximum weight 16 stone
Maximum height 6'6″
The voucher includes refreshments on arrival as well as lunch. As part of a small group, you'll get a real insight into general aviation – as well as possible careers that you could achieve if you decide to train for a pilot's licence. This experience is available at either Blackpool Airport in Lancashire or Coventry Airport in the West Midlands.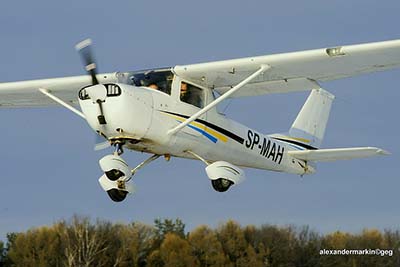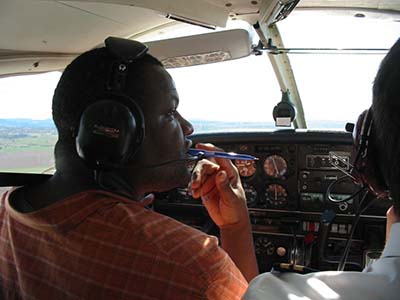 Option 2: Helicopter
The Offer:
3-Flight Helicopter Taster (45 min experience, including 20 mins total flying)
Take on the hover challenge!
13 UK locations including Warwickshire, Wolverhampton and Nottingham
Available at 13 well-equipped UK locations, this tactical helicopter trial lesson gives you a complete overview of the skills involved in flying a chopper. If you're thinking of training to be a pilot, this is a great opportunity to pick the brains of someone who has already been through the process. You see, flying any aircraft is about much more than just steering – and this triple-flight experience allows you to have a go at everything. On one flight you'll ride along as an observer, getting a feel for the sensations of helicopter flight. You'll also fly as a navigator, one of the key roles for any flying team. Finally of course you'll have one flight as pilot, where you'll be guided by your expert instructor as you take the controls for some hands-on experience.
Restrictions:
Minimum age 12 years
Maximum weight 15 stone
Maximum height 6'6″
Each of these 3 flights will last around 6 to 7 minutes, giving you a total of around 20 minutes in the air. The entire experience lasts around 45 minutes, making this a fantastic short but informative taster for anyone with an interest in helicopters. This experience is available at 13 venues:
Wycombe Air Park (Buckinghamshire) | Newtownards Airport (Co Down) | Gloucestershire Airport (Gloucestershire) | Manchester City Airfield (Greater Manchester) | Thruxton Airport (Hampshire) | Daedalus Airport (Hampshire) | Manston Airport (Kent) | Cumbernauld Airport (Lanarkshire) | Nottingham Heliport (Nottinghamshire) | Blackbushe Airport (Surrey) | Newcastle International Airport (Tyne and Wear) | Wellesbourne Airfield (Warwickshire) | Wolverhampton Halfpenny Green Airport (West Midlands)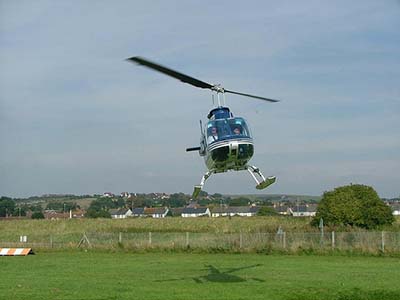 Auction Winner Voucher Claim Form
Please fill in this form in full to claim your chosen voucher. FlyingLessons.co.uk will contact you within 48 hours to confirm your choice.
Both experiences are sold by FlyingLessons.co.uk and supplied by Adventure001. The winner will receive an electronic voucher which can be used to book a single flying lesson using the Adventure001 online booking system. Popular lessons will get booked up quickly – book well in advance of desired date to avoid disappointment. No refunds or exchange & voucher has no cash value. Offer expires 31 October 2019.