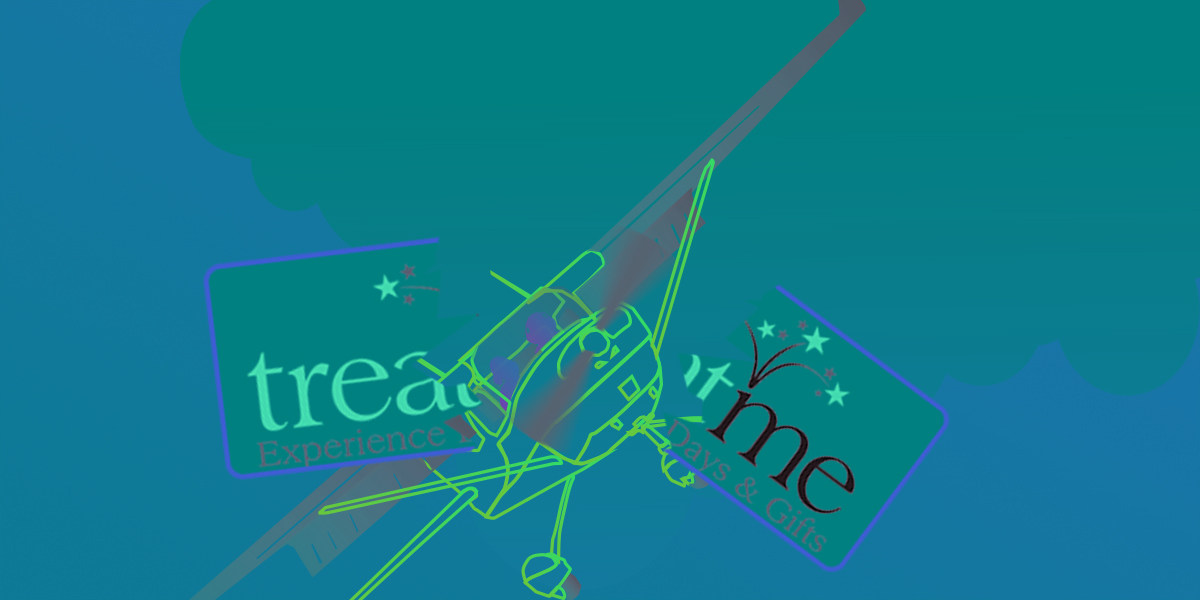 We were saddened to hear the news this week that our friends at TreatMe.co.uk have taken the decision to cease trading and will no longer be selling experience vouchers as of today, the 28th of October 2015.
TreatMe have been one of the leading vendors of flying lesson vouchers in the UK, and we have been proud to work with them over the past year to bring you a huge range of exciting offers.
As of today all TreatMe experience vouchers will be removed from the FlyingLessons.co.uk site. If you are seeing this message unexpectedly, the voucher you have tried to view is unfortunately no longer available.
If you have already purchased a voucher through TreatMe, rest assured that all existing vouchers will remain valid, and the TreatMe team remain committed to continuing to providing the best service to existing customers.
TreatMe have issued the following statement:
I write to advise our customers that we stopped accepting new voucher orders as of 12.00pm on
Wednesday 28th October 2015.
We will continue to operate a team to manage existing bookings, process supplier payments and we
will honour all commitments to customers and suppliers until the final expiry of all outstanding
vouchers.
We are committed to managing our exit from this market in an orderly manner and will meet all our
obligations with our suppliers and existing customers/voucher holders.
On behalf of the team here at Treatme, I would like to take this opportunity to thank you for your
support and if you have any questions, please don't hesitate to contact us.
Steven Guthrie
Please see the TreatMe website for further details.
We wish everyone at TreatMe good luck for the future.
Here at FlyingLessons.co.uk, we are constantly updating our site with new vouchers and are in the process of reviewing a large bundle of exciting new deals, so watch this space!
Check out these Best-Selling Flying Lessons!
[wa-wps-pro id='1372′]