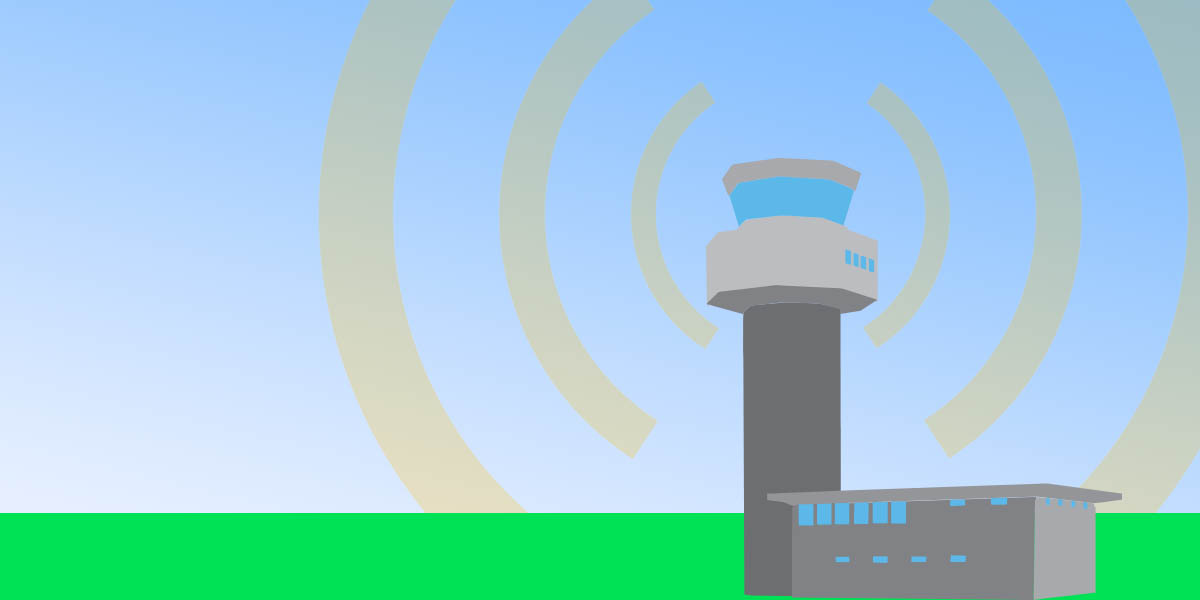 We're very fortunate to have an excellent Air Traffic Control (ATC) system in the UK: there are number of high quality services available to private pilots, providing superb levels of safety and capability. New and inexperienced pilots can sometimes fail to get the best out of these services. Here we outline these services, and share some tips for getting the most out of ATC.
Most student pilots will be familiar with the ATC units at their base airfield, such as ground controllers, air/ground radio operators and airfield tower controllers. These services provide control or information at a specific airfield. Interaction with these agencies will normally be taught almost from the first lesson, and consequently most students are perfectly happy talking on the radio at their base.
Further afield, larger airports often have zones of controlled airspace extending some miles around them, in order to co-ordinate higher levels of traffic. Permission from a radar control unit is required before entering these zones, but it should always be remembered that this does not mean they're no-go areas! UK airspace should be for the use of all, and access to controlled airspace should always be granted by the controller, where reasonably possible.

Outside controlled airspace, there are a variety of services available to all pilots in the UK (note that internationally, there are different terms for these services). These are often provided by Lower Airspace Radar Service units – these radar stations receive extra funding in order to provide services to pilots outside controlled airspace. It should be noted however, that any pilot not inside controlled airspace is under no obligation to talk on the radio at all; the services detailed below are not mandatory – but certainly recommended!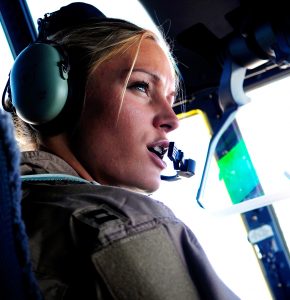 The service most often used by private pilots is a Basic Service (BS). The main feature of a BS is an alerting service: i.e., if a particular aircraft fails to check in or respond to radio calls (for whatever reason) then the controller will attempt to ascertain his or her location, and if unsuccessful, alert the emergency services. The controller will also pass general information, such as up-to-date altimeter settings. The controller may also alert the aircraft to other aircraft passing close by, if the controller's workload permits (pilots should not expect this to happen automatically).
If controller workload and capacity permits, they can provide a Traffic Service. In addition to the features of the Basic Service, an aircraft receiving a Traffic Service will be informed of any traffic the controller can detect within a certain distance of the aircraft. This service is often requested by aircraft flying under Instrument Flight Rules, outside Controlled Airspace. As this implies that the aircraft is likely to be inside cloud and outside a control zone, they well not be able to see and avoid other traffic, which may itself not be co-ordinated. However, a pilot flying visually is perfectly entitled to request this service as well.
If a pilot requests a Deconfliction Service, they can expect, in addition to the provisions of the Basic and Traffic Service, to be given course corrections via radar in order to steer clear of other traffic. This service is most often used by large commercial aircraft, but is universally available. However, due to the extra workload placed upon controllers, most units cannot provide Deconfliction Services to all aircraft; and most private pilots will be expected to use either Basic or Traffic Services. Most pilots will avail themselves of one of these services when flying cross country, and depending on the route, ask a radar unit for permission to cross their airspace (termed a zone transit).

Other areas are classified according to types of activity: for example, firing ranges are contained in Danger Areas, and nuclear power stations normally have a Prohibited Area around them. Restricted Areas bar certain types of aircraft from overflying a location (most prisons have very strong views on allowing helicopters to land in them, for example) or place other restrictions around a certain place.
Because Danger Areas are not always dangerous (eg. most firing ranges are inactive at certain times) pilots can often transit these Areas when it's safe to do so. Some Areas will provide a crossing service via a particular frequency, or will transmit a recorded message stating if the Area is inactive.
Pilots are highly recommended to use these services to obtain the most direct route possible; it's considered bad airmanship to skirt around zones due to a fear of talking on the radio. However, it's a fact of life that most ATC units will base their assessment of a pilot on their radio work. A pilot who fails to follow proper radio procedure, or stumbles hesitantly through transmissions comes across as less capable, and therefore more likely to cause problems when inside controlled airspace. Controllers are then less inclined to issue a clearance to transit the zone, especially during busy periods.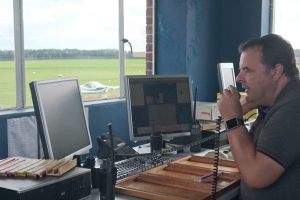 Fluency and accuracy when talking on the radio comes from practice and knowing what to say. Whilst practise can only be obtained the hard way (under the watchful eye of your instructor at first), what to say can be found here, in CAP 413. Adherence to correct phraseology is important; accidents and incidents have occurred due to radio misunderstandings, and many conventions today stem from hard-won lessons.
Good habits and brevity will also endear you to ATC; many pilots will transmit without thinking about their current position first, for example, which leads to 'umms' and 'ahhs' as they block the frequency. It's an excellent habit to think about and know what you need to say before you say it! An experienced pilot will also listen out for a few seconds just after tuning into a new frequency, to ensure that they're not jumping into the middle of an exchange in progress.
With good radio habits, practice and correct phraseology, you'll find communicating with ATC simple and easy. We're lucky to have first class controllers in the UK; and we recommend you make full use of them.
Happy flying!