provided by Into The Blue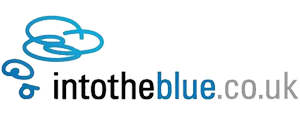 © Aleksander Markin 2012 " title="Gyrocopter Flying Experience
© Aleksander Markin 2012
" src="https://flyinglessons.co.uk/wp-content/uploads/2016/09/gyro-copyr-Alasdair-2014.jpg" style="width: 100%;" srcset="https://flyinglessons.co.uk/wp-content/uploads/2016/09/gyro-copyr-Alasdair-2014-324x324.jpg 324w, https://flyinglessons.co.uk/wp-content/uploads/2016/09/gyro-copyr-Alasdair-2014-150x150.jpg 150w, https://flyinglessons.co.uk/wp-content/uploads/2016/09/gyro-copyr-Alasdair-2014-200x200.jpg 200w, https://flyinglessons.co.uk/wp-content/uploads/2016/09/gyro-copyr-Alasdair-2014-270x270.jpg 270w" sizes="(max-width: 324px) 100vw, 324px" />
15 Minutes Gyrocopter Madness Taster Flying Lesson in Kent
• 20 minutes in the unique and zany Gyroplane
• No other aircraft compares
• Real accredited flight training
NOTE: Prices and venue availability listed on FlyingLessons.co.uk are correct at time of publishing, however providers may change these at any time without prior notice. Providers are not obliged to honour any prices/venues displayed in error here. Always check the provider's voucher details in full before any purchase.
Please Wait...
We are directing you to this deal on the Into The Blue website.
Please note that prices and venues listed on FlyingLessons.co.uk are correct at the time of publishing, but providers may change these at any time without notice.
The provider is not obliged to sell at the price or location displayed on FlyingLessons.co.uk
Buy Now (You will be redirected to the experience provider's website.)
What to expect from this Gyrocopter flying experience...
Rules and Restrictions
Minimum Age:

14 Years +

Minimum Height:

4'6" / 137cm

Maximum Height:

6'4" / 193cm

Maximum Weight:

16 Stone / 101kg
Into the Blue brings us this incredible offer – just £75 for a fantastic 20 minutes flying in the oddball creation that is a gyrocopter.
When it comes to strangeness, no other machine comes close to the Gyrocopter (aka gyroplane, autogyro… whatever!). So if you've ever wondered what the love-child of microlight and a helicopter might look like, now's your chance to not only witness this bizarre frankenstein's monster of the aviation world, but to get hands-on experience of flying the beast!
Where can I do this Gyrocopter flying experience?
This voucher is for a Gyrocopter flying activity provided by Into The Blue, taking place at the following venue:
(click title to see more at this location)
See this flying school on a map >> For unparalleled views over the Kentish coast, you can't beat a flight from Stoke Medway airfield. Home to one of the countries top microlighting clubs, this is a fantastic place to learn the basics of flying from a qualified instructor. You'll also find plane flying lessons nearby, and for the real quirky aviation connoisseurs an experience flight in a Gyrocopter seriously can't be beaten. They've been teaching would-be pilots here since the 1970s, so join the club and climb aboard!
Anything else I need to know?
This Gyrocopter Madness Taster Flying Lesson voucher is not sold directly through FlyingLessons.co.uk - on clicking 'Buy Now' you wil be directed to the voucher provider's website to complete your purchase. This voucher is provided by Into The Blue.
Into The Blue say:
• A flying suit, helmet and radio comms are provided • Lesson time includes 5 minutes for taxiing
• No previous flying experience is required • Front seat experience is at the instructors discretion • Please seek medical advice if you have previously suffered a heart condition or other medical complaint such as back or neck problems • This experience is not suitable for pregnant mothers • All participants must complete an information sheet and waiver prior to flying • Please wear warm comfortable outdoor clothing and closed toe footwear, you should also bring gloves to wear on the flight
Please be sure to check the rules and restrictions for the Gyrocopter Madness Taster Flying Lesson before purchase.
See below for further terms and conditions.
Where can I do this flying experience?