provided by Into The Blue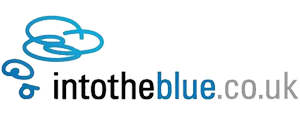 © Bjoern Schwarz 2014" title="Gyroplane flying experience
© Bjoern Schwarz 2014
" src="https://flyinglessons.co.uk/wp-content/uploads/2016/09/gyro-copyr-Bjoern-Schwarz-2011.jpg" style="width: 100%;" srcset="https://flyinglessons.co.uk/wp-content/uploads/2016/09/gyro-copyr-Bjoern-Schwarz-2011-324x324.jpg 324w, https://flyinglessons.co.uk/wp-content/uploads/2016/09/gyro-copyr-Bjoern-Schwarz-2011-150x150.jpg 150w, https://flyinglessons.co.uk/wp-content/uploads/2016/09/gyro-copyr-Bjoern-Schwarz-2011-200x200.jpg 200w, https://flyinglessons.co.uk/wp-content/uploads/2016/09/gyro-copyr-Bjoern-Schwarz-2011-270x270.jpg 270w" sizes="(max-width: 324px) 100vw, 324px" />
Half Hour Enclosed Gyrocopter Introductory Lesson in Basingstoke
• 30 Minutes flying in a closed-cockpit Magri 24 Orion autogyro
• Experience the joy of gyro with a highly qualified instructor
• Get hands-on with a unique and exciting aircraft
NOTE: Prices and venue availability listed on FlyingLessons.co.uk are correct at time of publishing, however providers may change these at any time without prior notice. Providers are not obliged to honour any prices/venues displayed in error here. Always check the provider's voucher details in full before any purchase.
Please Wait...
We are directing you to this deal on the Into The Blue website.
Please note that prices and venues listed on FlyingLessons.co.uk are correct at the time of publishing, but providers may change these at any time without notice.
The provider is not obliged to sell at the price or location displayed on FlyingLessons.co.uk
Buy Now (You will be redirected to the experience provider's website.)
What to expect from this Gyrocopter flying experience...
Rules and Restrictions
Minimum Age:

14 Years +

Minimum Height:

4'6" / 137cm

Maximum Height:

6'4" / 193cm

Maximum Weight:

16 Stone / 101kg
Gryocopters are one of our favourite aircraft here at FlyingLessons.co.uk. There's very particular and satisfying feeling of knowing everyone you soar over is pointing skywards and gasping… "What the hell is that thing?"
Yes, gyros are definitely the weirdest-looking of the light aircraft family, but that odd combo of plane, helicopter and microlight features allows them to do some pretty amazing flying. Adept at skirting just metres above ground, these aircraft can also maintain flight at speeds that would see more normal aircraft drop out of the sky.
This particular voucher is for a 30 Minute flight in a closed-cockpit model, so while others may brave the freezing winds, you'll be snugly tucked inside, whilst still having incredible views as you take off from Popham near Basingstoke for an introductory aviation experience you'll never forget!
Where can I do this Gyrocopter flying experience?
This voucher is for a Gyrocopter flying activity provided by Into The Blue, taking place at the following venue:
(click title to see more at this location)
See this flying school on a map >> Anything else I need to know?
This Enclosed Gyrocopter Introductory Lesson voucher is not sold directly through FlyingLessons.co.uk - on clicking 'Buy Now' you wil be directed to the voucher provider's website to complete your purchase. This voucher is provided by Into The Blue.
Into The Blue say:
Unique amongst autogyro flight operators, here at Popham you can take to the skies in a new generation enclosed cockpit gyroplane. This fully approved factory-built Magri 24 Orion boasts side by side seating (usually autogyros are tandem) and even has in-cabin heating so you will be nice and cosy whatever the weather outside and there's no need for the full flying suit, just a communications headset. Flying an autogyro from Popham airfield is a thrilling aerial experience that gives you the chance to take the controls if you fancy, or you can just sit back and do some sightseeing, as all autogyro experiences are geared to what you'd like to do.
• A flying suit, helmet and radio comms are provided • Lesson time includes 5 minutes for taxiing • Weekends and weekdays throughout the year • All flights are subject to weather conditions • You must be between 4'6" and 6'4" (137cm and 193cm) • You need to be agile enough to get in and out of the gyrocopter • No previous flying experience is required • Front seat experience is at the instructors discretion • Please seek medical advice if you have previously suffered a heart condition or other medical complaint such as back or neck problems • This experience is not suitable for pregnant mothers • All participants must complete an information sheet and waiver prior to flying
Please be sure to check the rules and restrictions for the Enclosed Gyrocopter Introductory Lesson before purchase.
See below for further terms and conditions.
Where can I do this flying experience?