provided by Red Letter Days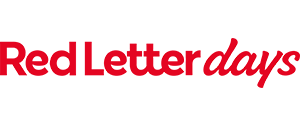 30 minutes Light Aircraft Taster Experience in Cumbria
• 30 minute flying lesson in a 2-seat Cessna 152 training aeroplane
• Expert tuition from a qualified flying instructor – counts towards PPL and NPPL pilot licences
• Breathtaking aerial views over Carlisle and the Lake District
NOTE: Prices and venue availability listed on FlyingLessons.co.uk are correct at time of publishing, however providers may change these at any time without prior notice. Providers are not obliged to honour any prices/venues displayed in error here. Always check the provider's voucher details in full before any purchase.
Please Wait...
We are directing you to this deal on the Red Letter Days website.
Please note that prices and venues listed on FlyingLessons.co.uk are correct at the time of publishing, but providers may change these at any time without notice.
The provider is not obliged to sell at the price or location displayed on FlyingLessons.co.uk
Buy Now (You will be redirected to the experience provider's website.)
What to expect from this Plane flying experience...
Rules and Restrictions
Minimum Age:

16 Years +

Minimum Height:

4'0" / 122cm

Maximum Height:

6'4" / 193cm

Maximum Weight:

17 Stone / 109kg
Learn to fly in the beautiful surroundings of Cumbria and the Lake District with this superb introduction to light aeroplane flying from Red Letter Days. After a full safety briefing, you'll be invited to climb into the captain's seat of a Cessna 152 plane, with an enthusiastic CAA certified flying instructor alongside you in the cockpit. Once airborne, you'll be able to take in some of the most incredible aerial views anywhere in the UK, and when you feel ready, you can take control of the plane to get your first taste of the freedom and exhilaration of piloting an aircraft. With 30 minutes chock-to-chock, you'll have plenty of time to get to grips with the Britain's most popular training aircraft, and we guarantee you'll want to go back for more!
Where can I do this Plane flying experience?
This voucher is for a Plane flying activity provided by Red Letter Days, taking place at the following venue:
(click title to see more at this location)
See this flying school on a map >> Carlisle's Lake District Airport is a small but popular base for flight training in Cumbria, offering flights over some of Britain's most breathtaking scenery in both the Lakes and Northumberland National Park. It's easy to see why Plane flying lessons here get booked up quickly!
Anything else I need to know?
This Light Aircraft Taster Experience voucher is not sold directly through FlyingLessons.co.uk - on clicking 'Buy Now' you wil be directed to the voucher provider's website to complete your purchase. This voucher is provided by Red Letter Days.
Please be sure to check the rules and restrictions for the Light Aircraft Taster Experience before purchase.
See below for further terms and conditions.
Where can I do this flying experience?