provided by Experience Days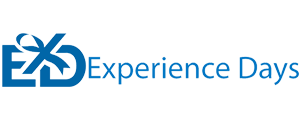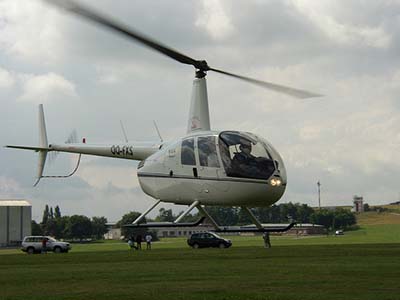 60 Minutes Extended Helicopter Flight Lesson in Hertfordshire
• Hands on experience
• Sixty minutes in the helicopter
• Training from a qualified pilot instructor
NOTE: Prices and venue availability listed on FlyingLessons.co.uk are correct at time of publishing, however providers may change these at any time without prior notice. Providers are not obliged to honour any prices/venues displayed in error here. Always check the provider's voucher details in full before any purchase.
Please Wait...
We are directing you to this deal on the Experience Days website.
Please note that prices and venues listed on FlyingLessons.co.uk are correct at the time of publishing, but providers may change these at any time without notice.
The provider is not obliged to sell at the price or location displayed on FlyingLessons.co.uk
Buy Now (You will be redirected to the experience provider's website.)
What to expect from this Helicopter flying experience...
Rules and Restrictions
Minimum Age:

12 Years +

Minimum Height:

None Specified

Maximum Height:

6'2" / 188cm

Maximum Weight:

17 Stone / 109kg
This Hertfordshire flying school is handy for London and the M1, and it offers you the chance to get to grips with the highly regarded Robinson R22 helicopter over the course of a sixty minute lesson.
You will being with a safety briefing, naturally, before progressing to an overview of the controls with your qualified instructor. Before long they'll be whisking you up into the skies in your 'copter, and allowing you to take over for a real hands on experience!
Once safely back down and debriefed you can ask your instructor for advice on how to proceed with learning to fly. We're sure once you've tried it you'll be hooked!
Where can I do this Helicopter flying experience?
This voucher is for a Helicopter flying activity provided by Experience Days, taking place at the following venue:
(click title to see more at this location)
See this flying school on a map >> Situated not far from Watford outside Greater London, Elstree Airfield offers a great range of flying lessons in Planes and Helicopters. There are a number of flying schools based here, and it's proximity to the capital city makes this a popular venue for experience flights. Prepare to fall in love with aviation  - and see if you can spot some of London's famous landmarks from above as you get to grips with the fundamentals of flight!
Anything else I need to know?
This Extended Helicopter Flight Lesson voucher is not sold directly through FlyingLessons.co.uk - on clicking 'Buy Now' you wil be directed to the voucher provider's website to complete your purchase. This voucher is provided by Experience Days.
Please be sure to check the rules and restrictions for the Extended Helicopter Flight Lesson before purchase.
See below for further terms and conditions.
Where can I do this flying experience?