provided by Experience Days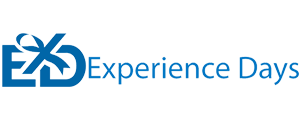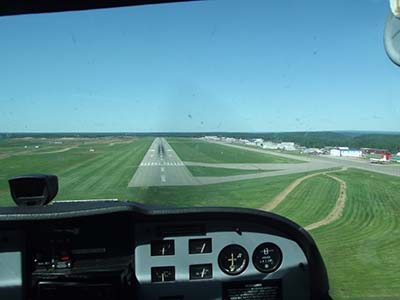 1 Hour Extended Light Aircraft Lesson in Liverpool
• Sixty minute flying experience
• Supervised by a qualified instructor
• See if flying lessons are for you!
NOTE: Prices and venue availability listed on FlyingLessons.co.uk are correct at time of publishing, however providers may change these at any time without prior notice. Providers are not obliged to honour any prices/venues displayed in error here. Always check the provider's voucher details in full before any purchase.
Please Wait...
We are directing you to this deal on the Experience Days website.
Please note that prices and venues listed on FlyingLessons.co.uk are correct at the time of publishing, but providers may change these at any time without notice.
The provider is not obliged to sell at the price or location displayed on FlyingLessons.co.uk
Buy Now (You will be redirected to the experience provider's website.)
What to expect from this Plane flying experience...
Rules and Restrictions
Minimum Age:

12 Years +

Minimum Height:

None Specified

Maximum Height:

6'4" / 193cm

Maximum Weight:

15 Stone / 95kg
Taking place at Liverpool John Lennon Airport, you'll start your experience with a safety briefing before going out to see your plane.
You'll be going up in either a Piper PA-38 Tomahawk or a Cessna 152, and your qualified instructor will show you the controls and take you through the pre flight checks before you climb aboard and head for the skies. Once you've enjoyed your fill of the extraordinary view over Merseyside, your instructor will then hand you the stick and you'll get a true taste of what flying is all about!
Once you're back down you'll get a debrief and a certificate, which can count towards a Private Pilots Licence. This is a great oportunity for anyone considering learning to fly, or a terrific gift experience for an adventurous friend or relative!
Where can I do this Plane flying experience?
This voucher is for a Plane flying activity provided by Experience Days, taking place at the following venue:
(click title to see more at this location)
See this flying school on a map >> Once known as RAF Speke, Liverpool's busy international airport was renamed for the Beatle in 2001. It is now a favourite flying hub for both commercial and private aviators, with lessons and experience vouchers available nearby in each of the general aviation big three - Planes, Helicopters and Microlights. Take off over the stunning Merseyside scenery for the flight of a lifetime!
Anything else I need to know?
This Extended Light Aircraft Lesson voucher is not sold directly through FlyingLessons.co.uk - on clicking 'Buy Now' you wil be directed to the voucher provider's website to complete your purchase. This voucher is provided by Experience Days.
Please be sure to check the rules and restrictions for the Extended Light Aircraft Lesson before purchase.
See below for further terms and conditions.
Where can I do this flying experience?