provided by Red Letter Days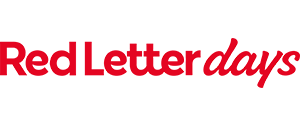 30 minutes Brilliant Flight Instruction Taster in Surrey
• Learn to fly with a half-hour flight in a Cessna light aeroplane
• Take off from Redhill in Surrey with a qualified flying instructor
• Gasp-worthy views of the countryside and a hands-on flying opportunity
NOTE: Prices and venue availability listed on FlyingLessons.co.uk are correct at time of publishing, however providers may change these at any time without prior notice. Providers are not obliged to honour any prices/venues displayed in error here. Always check the provider's voucher details in full before any purchase.
Please Wait...
We are directing you to this deal on the Red Letter Days website.
Please note that prices and venues listed on FlyingLessons.co.uk are correct at the time of publishing, but providers may change these at any time without notice.
The provider is not obliged to sell at the price or location displayed on FlyingLessons.co.uk
Buy Now (You will be redirected to the experience provider's website.)
What to expect from this Plane flying experience...
Rules and Restrictions
Minimum Age:

None Specified

Minimum Height:

None Specified

Maximum Height:

6' / 183cm

Maximum Weight:

14 Stone / 89kg
Get your first taste of recreational flying with this half-hour flying lesson voucher from Red Letter Days. Taking off from the renowned Redhill Aerodrome in Surrey, you'll be accompanied by an expert CAA qualified pilot who'll be eager to show you the ropes.  Be prepared to be stunned by the amazing aerial views (bring a camera!) and when you feel brave enough, you'll be invited to take the helm and fly for yourself – no pressure though! If you prefer to sit back and enjoy the ride that's fine too. Best of all, if you do want to go ahead with further flying lessons, your first trial flight will count toward the required flying time needed to qualify for a PPL or NPPL licence!
Where can I do this Plane flying experience?
This voucher is for a Plane flying activity provided by Red Letter Days, taking place at the following venue:
(click title to see more at this location)
See this flying school on a map >> Nestled in the heart of the greenbelt in Surrey, Redhill was established as an Elementary Flying Training School way back in 1937, and has been active as an aviation centre ever since. With its three grass runways, the site hosts flying lessons and aerobatics experiences in modern and vintage planes - well-known from its formerly annual airshow which was revived in 2015 as the Redhill Aviation Festival.
Anything else I need to know?
This Brilliant Flight Instruction Taster voucher is not sold directly through FlyingLessons.co.uk - on clicking 'Buy Now' you wil be directed to the voucher provider's website to complete your purchase. This voucher is provided by Red Letter Days.
Please be sure to check the rules and restrictions for the Brilliant Flight Instruction Taster before purchase.
See below for further terms and conditions.
Where can I do this flying experience?