provided by Red Letter Days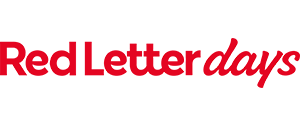 30 minutes Great Aerobatic Experience in Surrey
• Fly like a dizzy bird with this daring aerobatic lesson
• Try your hand at some simple manoeuvres
• Try not to lose your lunch!
NOTE: Prices and venue availability listed on FlyingLessons.co.uk are correct at time of publishing, however providers may change these at any time without prior notice. Providers are not obliged to honour any prices/venues displayed in error here. Always check the provider's voucher details in full before any purchase.
Please Wait...
We are directing you to this deal on the Red Letter Days website.
Please note that prices and venues listed on FlyingLessons.co.uk are correct at the time of publishing, but providers may change these at any time without notice.
The provider is not obliged to sell at the price or location displayed on FlyingLessons.co.uk
Buy Now (You will be redirected to the experience provider's website.)
What to expect from this Aerobatics flying experience...
Rules and Restrictions
Minimum Age:

16 Years +

Minimum Height:

None Specified

Maximum Height:

6' / 183cm

Maximum Weight:

14 Stone / 89kg
Remember playing dizzy dinosaurs as a kid, spinning around til you weren't sure which way's up or down and you think you might just lose your breakfast? Well this aerobatic flying experience at Redhill Aerodrome is nothing like that, because you'll be in a blooming great aeroplane! We're sure you'll agree, 30 minutes in a Cessna 152 with a CAA approved aerobatic pilot is not to be sniffed at. For just £155 at Red Letter Days, you'll get to climb aboard after a full safety briefing, and off you go, whizzing and twirling through the air like an elegant goose. And if you're especially brave you'll even get the chance to take the controls and try some easy manoeuvres for yourself!
Where can I do this Aerobatics flying experience?
This voucher is for a Aerobatics flying activity provided by Red Letter Days, taking place at the following venue:
(click title to see more at this location)
See this flying school on a map >> Nestled in the heart of the greenbelt in Surrey, Redhill was established as an Elementary Flying Training School way back in 1937, and has been active as an aviation centre ever since. With its three grass runways, the site hosts flying lessons and aerobatics experiences in modern and vintage planes - well-known from its formerly annual airshow which was revived in 2015 as the Redhill Aviation Festival.
Anything else I need to know?
This Great Aerobatic Experience voucher is not sold directly through FlyingLessons.co.uk - on clicking 'Buy Now' you wil be directed to the voucher provider's website to complete your purchase. This voucher is provided by Red Letter Days.
Please be sure to check the rules and restrictions for the Great Aerobatic Experience before purchase.
See below for further terms and conditions.
Where can I do this flying experience?