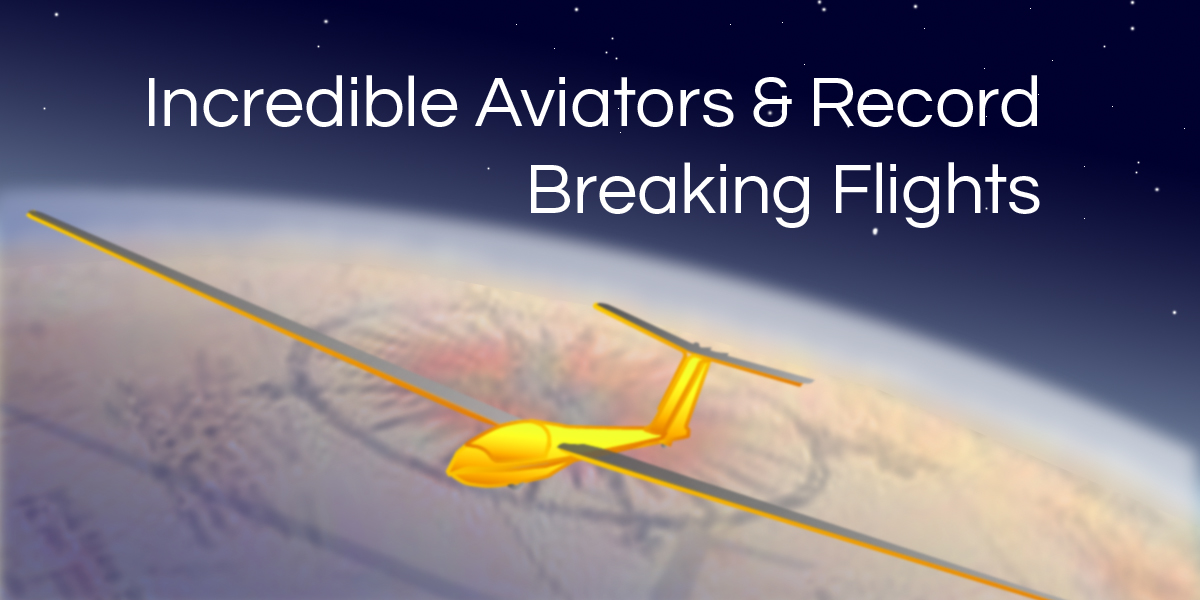 Amazing Aviation Records of Today
Mention the words "aviation world record" to someone, and it's likely to conjure up images of intrepid pioneers from aviation's early days, bravely trailblazing achievements on their own, in fragile and untested aircraft, or of modern aviators in hi-tech experimental prototypes, backed up by large corporations and armies of engineers.
But modern outstanding record attempts aren't just made by highly qualified test pilots, nor are they the exclusive domain of big companies. Some world firsts are still being claimed today – by lone private pilots and their basic light aircraft. Some record breaking aircraft didn't even have cockpits or engines, and were flown by university students…
Dave Sykes – Open Cockpit Legend
Whereas most pilots fly to a nearby airfield for a bacon butty and a cuppa, Dave went slightly further afield, and embarked on a solo flight from York, UK to Sydney, Australia. Not one to rest on his laurels, he is now attempting to set a record 5,000 mile trip from York to the North Pole and back. Whilst this might be itself an aviation record, Dave's attempt is even more impressive due to the fact that Dave is paraplegic, and flies an open cockpit microlight.
As well as packing some truly world class thermal underwear, Dave's only additions to his aircraft are skis and an extra fuel tank. Despite a small delay due to an injury, Dave is planning to complete his flight and set a world first record next year. And he's even raising money for charity at the same time. What a guy!
You can sponsor Dave's next intrepid journey at the Polar Flight website.
The Perlan Project – Going Where No Glider Has Gone Before
Just to prove you don't need engines to break a record, the Perlan Project aims to gather scientific data at 90,000 feet above the ground – using an unpowered glider. Not content with breaking world glider altitude records at over 50,000 feet in Perlan One (a standard, unmodified glider – an aircraft more normally found at your local flying club), the clever boffins behind the sequel, Perlan Two, aim to both soar to the edge of space and collect some rather useful scientific data while they're at it.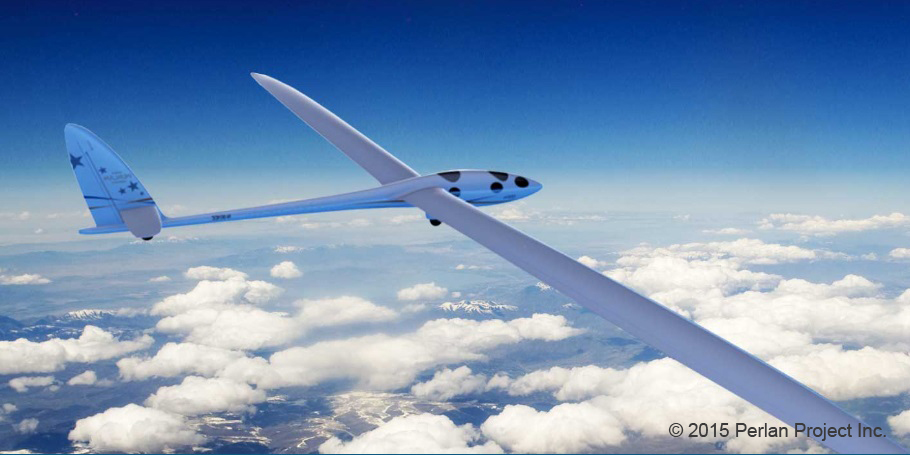 Since the thin atmosphere up there closely resembles that of Mars, the data will be used to help design a future generation of flying Martian probes, and also reveal more about our ozone layer back here on Earth. Rockets? You can keep 'em…
Find out more about the Perlan Project here.
Matt Guthmiller – Schoolboy Captain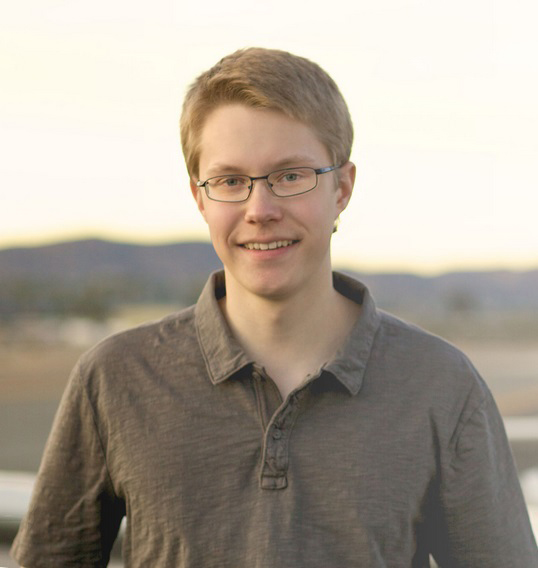 Our next record setter is Matt Guthmiller. Matt learned to fly from the age of 12, and accumulated over 500 flying hours before he hit 20. In 2014, Matt took a break from his university studies, in order to complete a solo around the world flight –at the age of 19. Flying eastwards from South Dakota, he became the youngest person everto do so, and bagged a Guinness World Record™ in the process.
Although Matt did take along an engine, an enclosed cockpit and extra fuel tanks with him, he completed the flight in a normal, single engine piston aircraft, similar to most training aircraft. Matt kept up regular contact with his parents via satellite phone during his trip, and posted updates via social media. They probably weren't your average Facebook check-ins…
Check out Matt's blog at Limitless Horizons.
Go Forth… and Break a Record!
So, there we have it – light aircraft and their pilots are continuing to be responsible for world firsts even today. We wish any aspiring record setters good luck, and happy flying!