provided by Into The Blue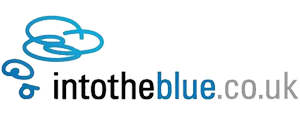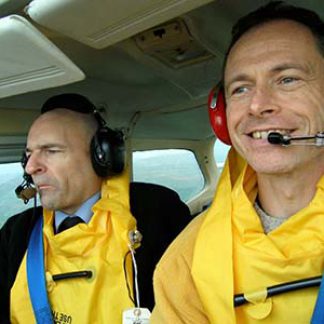 Plane flying lesson aerial landscape © Martin Talbot 2006
Plane cockpit selfie flying lesson © Martin Talbot 2006
Plane flight experience trial lessons © Josh Beasley 2009
Half Hour Introductory Plane Flying Experience at 24 UK Venues
• 30 minutes with an expert flying instructor
• Learn to fly in a 2-seat Light Aeroplane
• 24 well-equipped flying schools to choose from
NOTE: Prices and venue availability listed on FlyingLessons.co.uk are correct at time of publishing, however providers may change these at any time without prior notice. Providers are not obliged to honour any prices/venues displayed in error here. Always check the provider's voucher details in full before any purchase.
Please Wait...
We are directing you to this deal on the Into The Blue website.
Please note that prices and venues listed on FlyingLessons.co.uk are correct at the time of publishing, but providers may change these at any time without notice.
The provider is not obliged to sell at the price or location displayed on FlyingLessons.co.uk
Buy Now (You will be redirected to the experience provider's website.)
What to expect from this Plane flying experience...
Rules and Restrictions
Minimum Age:

14 Years +

Minimum Height:

4'6" / 137cm

Maximum Height:

6'4" / 193cm

Maximum Weight:

14 Stone / 89kg
Perfect for a first taste of flight, experience stunning 360 degree views as you take to the skies in a 2-seat light aeroplane. This popular offer from Into the Blue is one of the most flexible vouchers available anywhere – a standard 30-minute lesson in a 2-seat light aeroplane for only £95, with a choice of 25 UK flying schools to redeem the voucher.
If you know someone who's aching to get into the skies, this is a fantastic and affordable way to take the first step. With half an hour in the air, accompanied by a CAA certified flying instructor, you'll have time to really get a feel for flying.
Offers like this don't come around every day!
Where can I do this Plane flying experience?
This voucher is for a Plane flying activity provided by Into The Blue, allowing you to choose from the following venues:
Anything else I need to know?
This Introductory Plane Flying Experience voucher is not sold directly through FlyingLessons.co.uk - on clicking 'Buy Now' you wil be directed to the voucher provider's website to complete your purchase. This voucher is provided by Into The Blue.
Into The Blue say:
These 30-minute trial lessons provide a thrilling introduction to flying cheaply and, due to the range of airfields on offer, are accessible too. You can opt to take to the skies near your home, or maybe incorporate this inexpensive yet unforgettable flying experience into a UK holiday. Each half-hour jaunt gives you the opportunity to begin learning a totally new skill, offering exceptional value for money. And as they're suitable for anyone over the age of 14 (although some weight restrictions can apply) they're an unusual present for birthdays or special occasions. They're also a cost-effective way of finding out if becoming a pilot is something you'd be interested in. If that's the case, then it's worth knowing that your flying lesson counts towards your air hours should you opt to pursue a PPL (Private Pilot License).
• Please bring two forms of identity including a photo id, e.g. a passport • Flight lessons are all at Civil Aviation Authority approved clubs • Weekends and weekdays throughout the year • Flights are weather dependent • Although time slots are allocated please be aware that aircraft lessons are subject to a number of factors which may potentially cause delay to your scheduled time. Whilst every effort will be made to help keep you on time we ask for a degree of latitude owing to the nature of flying, air traffic delays and weather considerations
Please be sure to check the rules and restrictions for the Introductory Plane Flying Experience before purchase.
See below for further terms and conditions.
Where can I do this flying experience?