provided by Experience Days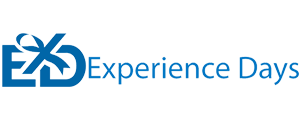 © Martin Pettitt 2008" title="Microlight Flex-wing take-off
© Martin Pettitt 2008
" src="https://flyinglessons.co.uk/wp-content/uploads/2016/09/flex-copyr-Martin-Pettitt-2008-c.jpg" style="width: 100%;" srcset="https://flyinglessons.co.uk/wp-content/uploads/2016/09/flex-copyr-Martin-Pettitt-2008-c-324x324.jpg 324w, https://flyinglessons.co.uk/wp-content/uploads/2016/09/flex-copyr-Martin-Pettitt-2008-c-150x150.jpg 150w, https://flyinglessons.co.uk/wp-content/uploads/2016/09/flex-copyr-Martin-Pettitt-2008-c-200x200.jpg 200w, https://flyinglessons.co.uk/wp-content/uploads/2016/09/flex-copyr-Martin-Pettitt-2008-c-270x270.jpg 270w" sizes="(max-width: 324px) 100vw, 324px" />
1 Hour Extended Microlight Flying Experience in East Yorkshire
• Sixty minute flight experience over East Yorkshire
• Go up in a microlight with a qualified instructor
• Great gift for anyone considering learning to fly
NOTE: Prices and venue availability listed on FlyingLessons.co.uk are correct at time of publishing, however providers may change these at any time without prior notice. Providers are not obliged to honour any prices/venues displayed in error here. Always check the provider's voucher details in full before any purchase.
Please Wait...
We are directing you to this deal on the Experience Days website.
Please note that prices and venues listed on FlyingLessons.co.uk are correct at the time of publishing, but providers may change these at any time without notice.
The provider is not obliged to sell at the price or location displayed on FlyingLessons.co.uk
Buy Now (You will be redirected to the experience provider's website.)
What to expect from this Microlight flying experience...
Rules and Restrictions
Minimum Age:

14 Years +

Minimum Height:

4' / 122cm

Maximum Height:

6'6" / 198cm

Maximum Weight:

18 Stone / 114kg
If you've ever wanted to know what it's like to take to the skies in a flexi-wing or fixed-wing microlight this gift experience is the one for you.
You can choose which of the two you want to try, and your fully qualified pilot will talk you through a health and safety briefing before going into detail regarding the controls. Once you've got that under your belt you'll take to the skies with him for a sixty minute flight with views over East Yorkshire and the North Sea, with the possibility of taking the controls if your instructor thinks conditions are good enough.
This flight can count towards a Private Pilots Licence if you enjoy it so much that you want to pursue one.
Where can I do this Microlight flying experience?
This voucher is for a Microlight flying activity provided by Experience Days, taking place at the following venue:
(click title to see more at this location)
See this flying school on a map >> Linley Hill Airfield is situated just a few miles North-East of Beverley in East Yorkshire. Home to the popular Hull Aero Club, offering lessons in both planes and microlights, this is an ideal place at which to begin flying. Enjoy incredible views over the Humber estuary as you take to the skies for an experience you'll never forget!
Anything else I need to know?
This Extended Microlight Flying Experience voucher is not sold directly through FlyingLessons.co.uk - on clicking 'Buy Now' you wil be directed to the voucher provider's website to complete your purchase. This voucher is provided by Experience Days.
Please be sure to check the rules and restrictions for the Extended Microlight Flying Experience before purchase.
See below for further terms and conditions.
Where can I do this flying experience?