provided by Into The Blue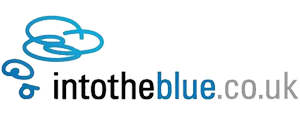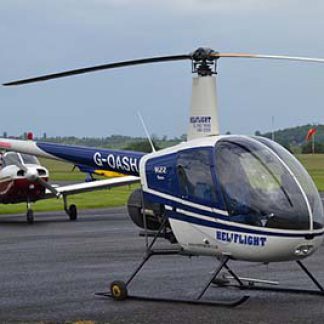 Helicopter Robinson R44 Flights© Les Chatfield 2013
Helicopter flying gift illustration © Les Chatfield 2013
60 Minutes Extended Helicopter Flying Lessons at 9 UK Venues
• Learn to fly in a dual-controlled helicopter
• Expert teaching from a CAA approved flying instructor
• Take on the notorious Hover Challenge!
NOTE: Prices and venue availability listed on FlyingLessons.co.uk are correct at time of publishing, however providers may change these at any time without prior notice. Providers are not obliged to honour any prices/venues displayed in error here. Always check the provider's voucher details in full before any purchase.
Please Wait...
We are directing you to this deal on the Into The Blue website.
Please note that prices and venues listed on FlyingLessons.co.uk are correct at the time of publishing, but providers may change these at any time without notice.
The provider is not obliged to sell at the price or location displayed on FlyingLessons.co.uk
Buy Now (You will be redirected to the experience provider's website.)
What to expect from this Helicopter flying experience...
Rules and Restrictions
Minimum Age:

14 Years +

Minimum Height:

4'6" / 137cm

Maximum Height:

6'4" / 193cm

Maximum Weight:

16 Stone / 101kg
Give yourself time to really get stuck in to helicopter flight with this 60 minute extended flying experience from Into the Blue. You'll start with a full safety briefing including an opportunity to ask any questions, before being whisked away for your first taste of the unique sensation of helicopter flight.
With a fully dual-controlled setup, you'll be safe in the hands of your CAA certified flying instructor, who'll be eager to show you the ropes. And if you feel up for a challenge you'll even have a chance to try hovering – the most notoriously difficult manoeuvre in aviation!
Where can I do this Helicopter flying experience?
This voucher is for a Helicopter flying activity provided by Into The Blue, allowing you to choose from the following venues:
Anything else I need to know?
This Extended Helicopter Flying Lessons voucher is not sold directly through FlyingLessons.co.uk - on clicking 'Buy Now' you wil be directed to the voucher provider's website to complete your purchase. This voucher is provided by Into The Blue.
Into The Blue say:
With the instructor by your side at all times as you fly in these dual-controlled helicopters, you learn lots during these trial lessons; from how to coordinate pitch and power, using throttle and power changes to execute smooth banked turns and taking off vertically. We think the skills needed to fly a helicopter is a bit like rubbing your stomach and patting your head at the same time - it's all a question of control, coordination and concentration. If these one hour fly a helicopter sessions are not for you, we also offer half hour helicopter rides for those a little less brave and who just want a taster of the sensation!
• Helicopter classes are offered all year round, subject to weather conditions
Please be sure to check the rules and restrictions for the Extended Helicopter Flying Lessons before purchase.
See below for further terms and conditions.
Where can I do this flying experience?