provided by Into The Blue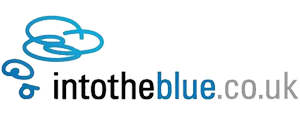 © Alan Wilson 2013" title="Helicopter flying experiences flight training
© Alan Wilson 2013
" src="https://flyinglessons.co.uk/wp-content/uploads/2016/09/Robinson-R22-Helicopter-Experience-copyr-alan-Wilson-2012.jpg" style="width: 100%;" srcset="https://flyinglessons.co.uk/wp-content/uploads/2016/09/Robinson-R22-Helicopter-Experience-copyr-alan-Wilson-2012-324x324.jpg 324w, https://flyinglessons.co.uk/wp-content/uploads/2016/09/Robinson-R22-Helicopter-Experience-copyr-alan-Wilson-2012-150x150.jpg 150w, https://flyinglessons.co.uk/wp-content/uploads/2016/09/Robinson-R22-Helicopter-Experience-copyr-alan-Wilson-2012-200x200.jpg 200w, https://flyinglessons.co.uk/wp-content/uploads/2016/09/Robinson-R22-Helicopter-Experience-copyr-alan-Wilson-2012-270x270.jpg 270w" sizes="(max-width: 324px) 100vw, 324px" />
Sale!
20 Minutes Helicopter Taster Experience at 8 UK Venues
• 20 Minute flying experience in a Helicopter
• Learn to fly in a dual-controlled aircraft with a CAA certified flying instructor
• Choose from 8 flying schools around the UK, including Scotland and Wales.
NOTE: Prices and venue availability listed on FlyingLessons.co.uk are correct at time of publishing, however providers may change these at any time without prior notice. Providers are not obliged to honour any prices/venues displayed in error here. Always check the provider's voucher details in full before any purchase.
Please Wait...
We are directing you to this deal on the Into The Blue website.
Please note that prices and venues listed on FlyingLessons.co.uk are correct at the time of publishing, but providers may change these at any time without notice.
The provider is not obliged to sell at the price or location displayed on FlyingLessons.co.uk
Buy Now (You will be redirected to the experience provider's website.)
What to expect from this Helicopter flying experience...
Rules and Restrictions
Minimum Age:

12 Years +

Minimum Height:

None Specified

Maximum Height:

6'6" / 198cm

Maximum Weight:

17 Stone / 109kg
Wherever you are in the UK, this 20 minute helicopter taster from Into the Blue is not to be missed. With 8 flying schools available, you have your pick of some of the most beautiful aerial views in the world.
But don't get too distracted by the scenery – this is a hands-on lesson, giving you the opportunity to learn the basics of helicopter flight alongside an expert flying instructor.
Learning to fly a helicopter isn't easy, but once you've tasted the thrill of hovering and flitting like a hummingbird, you'll be hooked for life!
Where can I do this Helicopter flying experience?
This voucher is for a Helicopter flying activity provided by Into The Blue, allowing you to choose from the following venues:
Anything else I need to know?
This Helicopter Taster Experience voucher is not sold directly through FlyingLessons.co.uk - on clicking 'Buy Now' you wil be directed to the voucher provider's website to complete your purchase. This voucher is provided by Into The Blue.
Into The Blue say:
In just 20 minutes you'll get a good feel for rotary wing flying as you sit side by side with your instructor, he'll show you what all the dials in the cockpit do and it's a real thrill to hear them communicate with air traffic control too! Many who try these taster lessons at our helicopter flying schools will come back down earth wanting to learn more and practice those vertical take offs!
• Spectators are welcome and may take photographs • Most venues provide viewing areas, refreshments and toilets; however facilities vary depending on location
Please be sure to check the rules and restrictions for the Helicopter Taster Experience before purchase.
See below for further terms and conditions.
Where can I do this flying experience?