provided by Into The Blue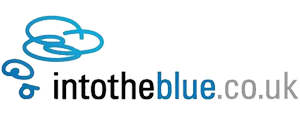 © Aleksander Markin 2012 " title="Gyrocopter flight lesson
© Aleksander Markin 2012
" src="https://flyinglessons.co.uk/wp-content/uploads/2016/09/gyro-copyr-Aleksander-Markin-2014.jpg" style="width: 100%;" srcset="https://flyinglessons.co.uk/wp-content/uploads/2016/09/gyro-copyr-Aleksander-Markin-2014-324x324.jpg 324w, https://flyinglessons.co.uk/wp-content/uploads/2016/09/gyro-copyr-Aleksander-Markin-2014-150x150.jpg 150w, https://flyinglessons.co.uk/wp-content/uploads/2016/09/gyro-copyr-Aleksander-Markin-2014-200x200.jpg 200w, https://flyinglessons.co.uk/wp-content/uploads/2016/09/gyro-copyr-Aleksander-Markin-2014-270x270.jpg 270w" sizes="(max-width: 324px) 100vw, 324px" />
Gyrocopter Flying Experience © Aleksander Markin 2012
Gyrocopter flight lesson © Aleksander Markin 2012
60 Minute Gryocopter Training Thrill Flight in Kent
• 60 minutes in a unique Gyroplane
• The quirkiest of flying experiences
• Suitable for ages 14 and up
NOTE: Prices and venue availability listed on FlyingLessons.co.uk are correct at time of publishing, however providers may change these at any time without prior notice. Providers are not obliged to honour any prices/venues displayed in error here. Always check the provider's voucher details in full before any purchase.
Please Wait...
We are directing you to this deal on the Into The Blue website.
Please note that prices and venues listed on FlyingLessons.co.uk are correct at the time of publishing, but providers may change these at any time without notice.
The provider is not obliged to sell at the price or location displayed on FlyingLessons.co.uk
Buy Now (You will be redirected to the experience provider's website.)
What to expect from this Gyrocopter flying experience...
Rules and Restrictions
Minimum Age:

14 Years +

Minimum Height:

4'6" / 137cm

Maximum Height:

6'4" / 193cm

Maximum Weight:

16 Stone / 101kg
Into the Blue brings us this incredible offer – just £180 for a full hour of Gyrocopter madness.
When it comes to quirky, no other machine comes close to the Gyrocopter (gyroplane, autogyro… whatever!).
So if you've ever wondered what the love-child of microlight and a helicopter might look like, now's your chance to not only witness this bizarre frankenstein's monster of the aviation world, but to get hands-on experience of flying the beast!
Where can I do this Gyrocopter flying experience?
This voucher is for a Gyrocopter flying activity provided by Into The Blue, taking place at the following venue:
(click title to see more at this location)
See this flying school on a map >> For unparalleled views over the Kentish coast, you can't beat a flight from Stoke Medway airfield. Home to one of the countries top microlighting clubs, this is a fantastic place to learn the basics of flying from a qualified instructor. You'll also find plane flying lessons nearby, and for the real quirky aviation connoisseurs an experience flight in a Gyrocopter seriously can't be beaten. They've been teaching would-be pilots here since the 1970s, so join the club and climb aboard!
Anything else I need to know?
This Gryocopter Training Thrill Flight voucher is not sold directly through FlyingLessons.co.uk - on clicking 'Buy Now' you wil be directed to the voucher provider's website to complete your purchase. This voucher is provided by Into The Blue.
Into The Blue say:
These ingenious creations can fly at surprisingly slow speeds whilst maintaining full control and with a headwind they can practically hover, appearing to simply float in the air, all thanks to autorotation. The result is a helicopter-like ride without the noise of the engines – instead, there's just the steady 'thrum' of the rotors turning. These gyro craft offer real performance and boasting short take off and landing distances means you'll be maximising your airtime on these gyrocopter lesson experiences. Standard craft have open cockpits, so you'll be provided with a flying suit and helmet with radio communications, enabling you to talk to your gyro pilot as you fly. The gyrocopter you'll be in is a factory designed and built MT03 Gyroplane, fully approved and maintained to CAA (Civil Aviation Authority) and manufacturer standards. All the gyro pilots hold CAA Instructor ratings, ensuring you're in safe hands throughout the flight. If you're already a flying enthusiast or just fancy taking to the skies in a less conventional manner, this intriguingly innovative gyrocopter experience is sure to pique your interest. Blending two modes of aeronautical transportation into one seamless airborne adventure, our gyrocopter flights here in Rochester will get your flying dreams off the ground in no time.
• Please seek medical advice if you have previously suffered a heart condition or other medical complaint such as back or neck problems • This experience is not suitable for pregnant mothers • All participants must complete an information sheet and waiver prior to flying • Please wear warm comfortable outdoor clothing and closed toe footwear, you should also bring gloves to wear on the flight
Please be sure to check the rules and restrictions for the Gryocopter Training Thrill Flight before purchase.
See below for further terms and conditions.
Where can I do this flying experience?