provided by Experience Days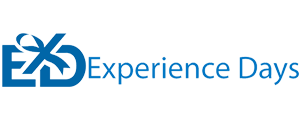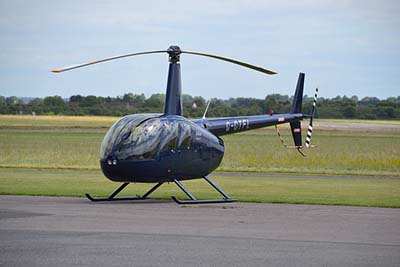 30 Minutes Introductory Helicopter Flying Lesson in Gloucestershire
• Thirty minute flying lesson
• Learn from an experienced flying instructor
• Take up to two friends along for the ride!
NOTE: Prices and venue availability listed on FlyingLessons.co.uk are correct at time of publishing, however providers may change these at any time without prior notice. Providers are not obliged to honour any prices/venues displayed in error here. Check the provider's voucher details in full before any purchase.
Please Wait...
We are directing you to this deal on the Experience Days website.
Please note that prices listed on FlyingLessons.co.uk are correct at the time of publishing, but providers may change these prices at any time without notice.
The provider is not obliged to sell at the price displayed on FlyingLessons.co.uk
Buy Now (You will be redirected to the experience provider's website.)
What to expect from this Helicopter flying experience...
Rules and Restrictions
Minimum Age:

None Specified

Minimum Height:

None Specified

Maximum Height:

None Specified

Maximum Weight:

None Specified
This flying experience at a Gloucestershire airfield is a great opportunity for you to taste the thrill of helicopter flight. It's also an opportunity for your friends to enjoy it too, as the Robinson R44 has four seats, meaning up to two other people can go with you to celebrate this special occasion!
The day will begin with a safety briefing, followed by getting into the helicopter so your instructor can make you familiar with the controls. The instructor will then perform the amazing vertical takeoff, and then once safely aloft you'll get your turn at piloting the aircraft.
If you've always dreamed of learning to fly or if you and your mates want a great way to celebrate a birthday or special event, this is the gift experience for you!
Where can I do this Helicopter flying experience?
This voucher is for a Helicopter flying activity provided by Experience Days, taking place at the following venue:
(click title to see more at this location)
See this flying school on a map >>
The airport at Staverton is fantastic hub for aviation, with the nearby M5 providing access to flying facilities within easy reach of the Midlands, Wales and the South West of England. Originally opened as an RAF base in 1931, the airfield is now home to numerous flying clubs offering experiences in a range of aircraft - and with £6 million to be invested over the next 10 years, it looks set to go from strength to strength.
Anything else I need to know?
This Introductory Helicopter Flying Lesson voucher is not sold directly through FlyingLessons.co.uk - on clicking 'Buy Now' you wil be directed to the voucher provider's website to complete your purchase. This voucher is provided by Experience Days.
Please be sure to check the rules and restrictions for the Introductory Helicopter Flying Lesson before purchase.
See below for further terms and conditions.
Where can I do this flying experience?