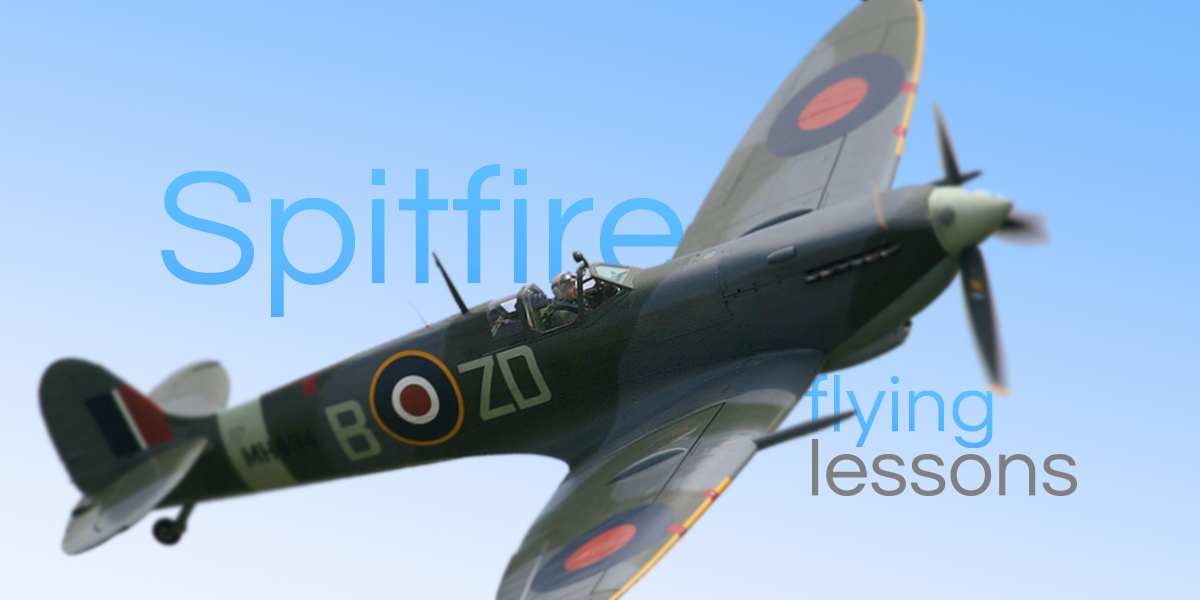 The dream of
flying in a Spitfire
is shared by many pilots and aviation enthusiasts. To many, the Spitfire needs no introduction; the single-seat WW2 fighter is often synonymous with the glamour and bravery of RAF pilots during the
Battle of Britain
, and is one of the most recognisable historic aircraft today.
However, until recently a pilot's license was required to merely get airborne in one of the few surviving two-seat Spitfires still in existence. No legal provision for passenger flying existed – all experience flights were officially termed training flights. Happily, recent rule changes now allow paying passengers to book a ride; pilots and passengers alike can now fulfil their dreams with a trip in one of the most thrilling and truly awesome warbirds in the world.
Several organisations exist in the UK for just this purpose; as well as offering single joyrides, some include formation flights or even mock dogfights with other wartime Allied or Axis types, such as the P-51 Mustang, or the Spitfire's traditional Battle of Britain rival; the Messerschmitt Bf109…
Many pilots also aspire to not just ride in a Spitfire – but to fly one solo. Whilst the cost of a single Spitfire experience trip will cost upwards of £2,500, gaining the experience necessary to take the controls alone will take a little more money and time. It is however still eminently achievable, and many contemporary pilots have shadowed the traditional route trodden by trainees since the 1930s into that coveted cockpit seat.

Since nearly all Spitfires were built as single seaters, aspirant RAF pilots found their first flight in one was also their first Spitfire solo. Today it's virtually unheard of to do so; consequently, virtually all Spitfire training is carried out in converted two-seat models. Seven dual seat Spitfires are currently flying, with four more being refurbished or rebuilt almost from the ground up. Of those seven, five are based in the UK and are authorised to take passengers – or train modern aspiring Spitfire solo aces.
If your ambitions include more than a single trip in one, you'll need to acquire not only a pilot's license, but experience in aircraft types flown by Royal Air Force trainees, before and during the Second World War. Some training organisations offer bespoke training courses for qualified pilots, via a selection of suitable aircraft. Most of these courses require a license and some experience flying tailwheel types already, and offer a complete training route into their own Spitfires. It's also possible to build the experience in a modular fashion, building experience as you go, on suitable aircraft types.
If you've yet to embark on any flight training course, it's advisable to include tailwheel experience from your first flight (the majority of training aircraft in the 21st century use nosewheels, in stark contrast to the 1930s, where instead, you'd be very hard-pressed to find a basic trainer without a tailwheel).
Various schools around the UK offer tailwheel training from day one; some can offer training on De Havilland Tiger Moth open-cockpit biplanes (the same initial trainer used by the RAF during the 1930s and '40s). De Havilland Chipmunk aircraft are also a good option; during the post-war years, Moths were phased out in favour of the monoplane, enclosed cockpit Chipmunk, and many are still flying today. If you've already acquired your PPL without tailwheel time, it's relatively straightforward to progress onto a types such as the Chipmunk or Moth (and great fun too!).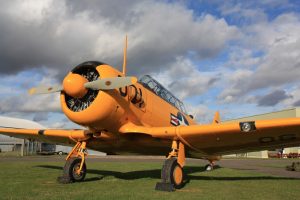 Once you've acquired your license, and honed your tailwheel handing skills along the way, it's time to build more experience, and upgrade to a faster and more complex type. The normal next step is to acquire flight time on more complex aircraft, such as the Harvard. These wartime advanced trainers, produced in the US and also known by the American name of T-6 Texan, bridge the relatively simple and slow Moth/Chipmunk to the fast, powerful and complex Spitfire. Requirements vary, but most schools require at least five hundred hours flight time before you progress to the Harvard (a typical private pilot might finish their PPL with approximately sixty hours or so. Happily, it's not normally a requirement for the difference to be comprised solely of tailwheel time, although the more the better!)
The Harvard includes such features as retractable gear, a variable pitch propeller, more powerful and heavier handling, and greater speed, all of which you'll need to master before you can contemplate graduating onto the Spitfire. Excellent handing skills and tailwheel landing skills will need to be perfected in this phase; whilst wartime pilots routinely converted on Spitfires with two hundred hours total or less, and sometimes just ten hours on Spitfires before flying into battle, today's insurance companies set somewhat higher limits!
In addition to learning how to manage the Spitfire's engine, it's superb handling, and higher speeds, you'll also need to adopt the famed curving final approach. Due to the long nose and tail low stance of the Spitfire on the ground, in order to see the runway to land, you'll need to master a curved approach path, keeping the runway visible to one side of the nose as you bank into land (normal final approach methods approach straight to the runway, as many aircraft do not have such a high nose attitude).
Once you've gained all these skills, you'll probably also find you've caught a strange condition known as "Spitfire Grin". This condition can persist for several days after your first Spitfire solo, and is often the result of many hours flight hours, persistence and hard work. It's certainly well earned – and will stay with you for the rest of your life.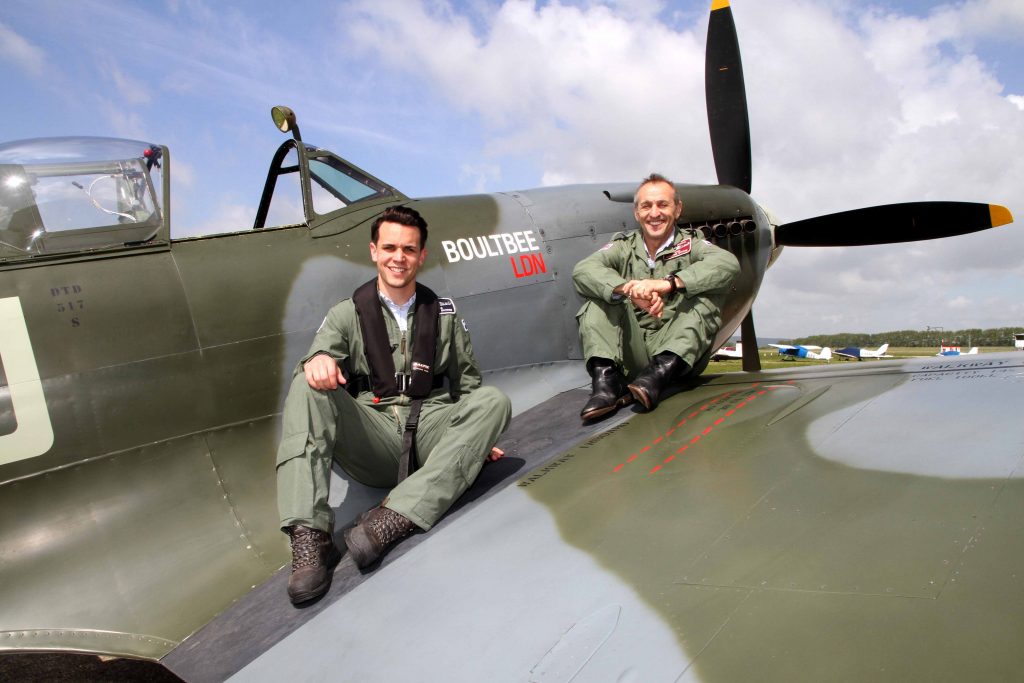 If you dream of taking a Spitfire into the skies on your own, attaining the necessary skills and experience will certainly take a great deal of effort and gumption. However, the good news is that it's tremendous fun and also solid experience along the way – and for many, the final result will be the fulfilment of an incredible childhood dream.
As always – Happy aviating!