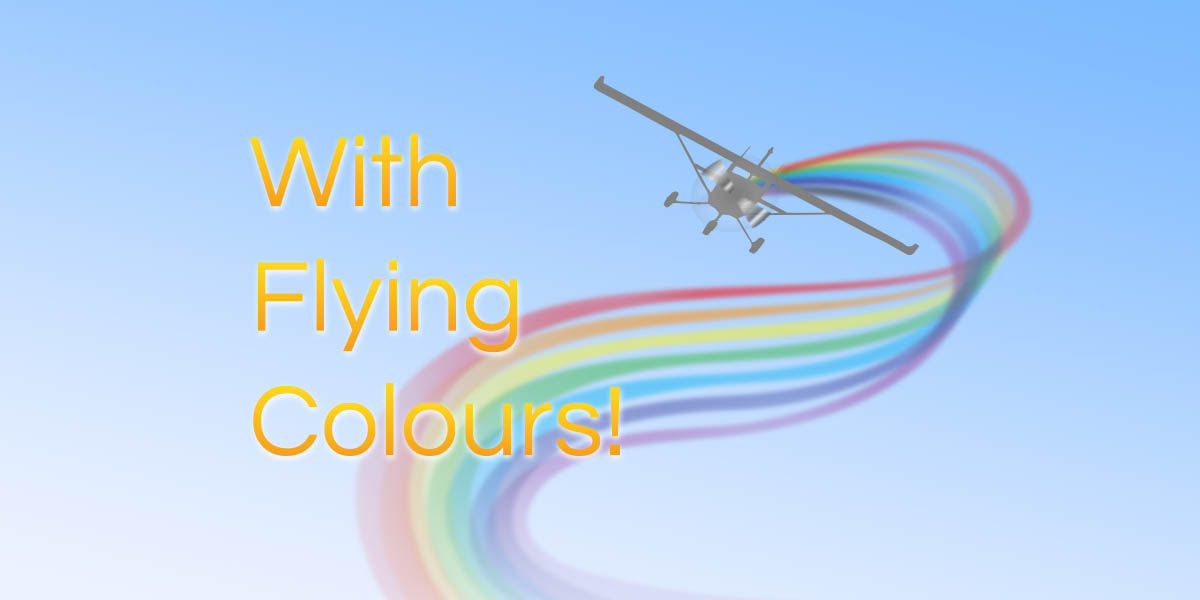 So, you've invested in a trial flying lesson, had an outrageously awesome time, caught the aviation bug, subsequently decided which license to train for, then been carefully coached towards superb levels of flying by your instructor ….and now you're ready for your final flying test.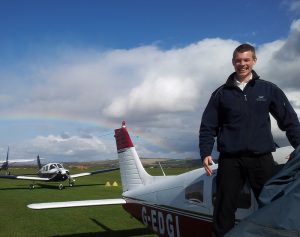 Every aspirant pilot must undergo this skills test prior to being awarded their coveted and hard-won license; and with it the ability to take their friends and family into the skies. For most students, this is often seen as somewhat daunting; pre-test nerves are common, and test examiners often are assumed to be fearsome, irascible aviators looking for any excuse to fail you.
Happily, we have several valuable pieces of advice that will help you gain your wings. Most importantly, remember that examiners are not looking for superhuman levels of skill, accuracy and knowledge. Humans sometimes make mistakes, and examiners are aware of this. The overriding criteria for awarding a Pass at the private pilot level is safety; the examiner will pass the conscientious careful pilot who might make a few small errors, rather than the macho pilot who can fly to incredible levels of accuracy – but is so carefree that they end up busting controlled airspace, or worse. Your decision making skills and airmanship are assessed just as much as your flying ability.
Common Test Errors
Lookout

You can't do this too much during a skills test. Common areas where the lookout gets neglected are; during the climb, and re-joining an (often busy) visual circuit, especially when also doing pre-landing checks.

Saying Checks

Students occasionally fall into the bad habit of merely saying some memory checklist items instead of doing them, eg. reciting "Brakes, undercarriage, mixture.." rather than "Brakes", then actually checking for pedal pressure, "Undercarriage", then checking for correct indication, and so on.

Rushing to trim after level off

Test nerves can often lead to students to rush during the level off into the cruise, leading to slightly inaccurate trim. This then leads to a slowly descending or climbing aircraft as the student carries out navigational tasks, which often goes unnoticed until a few hundred feet has been passed.

Landing

Some students have been known to start discussing their test during the rollout after touchdown; at 50 knots! Remember; the landing isn't over till you shut down the engine in the parking spot, and the test isn't over until you've sat down with a cup of tea in the clubhouse.
1. Do your homework…
Contrary to popular belief, nearly all examiners want you to pass; in fact most get paid more if you do! It's also worth bearing in mind that your instructor will never put you forward for test unless you're capable of passing it. Nonetheless, proper prior knowledge and preparation are key; your instructor should have completed and revised the required flight exercises with you before your test. You'll also need to have passed all the required ground exams, and have a minimum number of solo and dual hours under your belt, depending on which license you're going for. You don't need to have passed the radio practical; this can be done separately later, but you won't be able to have your license issued (and therefore take passengers) until you've done so. It's also an extremely good idea to read the official 'bible' on the PPL skills test: Standards Document 19. This specifies exactly what the test comprises, and to what criteria.
2. Be on time…
On the day of the test, arrive early and prepare the aircraft ahead of time. Most flying schools will prioritise students on test (i.e. with their preferred aircraft, booking times and so on) so take all the help you can to ensure that you're unhurried and ready to go when the examiner arrives. Remember however – you must complete the pre-flight planning and checks without direct assistance. The examiner will also expect you to be conversant with the aircraft documentation (such as up to date maintenance and insurance certificates), and how to calculate aspects of its flight performance (eg, how much runway is required to safely take off).
3. Take your role seriously…
The test will start as you walk out to the aircraft; the skills test scenario is that of a private pilot taking a friend for a flight. The examiner plays the role of a passenger, and will brief you to treat him or her accordingly – for example, non-flying passengers should be cautioned against walking near to propellers, and will require a pre-flight safety briefing.
4. Be ready for anything…
Once airborne, the test comprises two parts; general handling and navigation. In the handling section, you'll be asked to show the examiner straight and level flight at different speeds, steep turns, stall recovery, spiral dive recoveries, forced landings, and various types of landings and circuits. The navigation section includes a test of your ability to accurately navigate yourself around a set route (part of it without navaids, such as GPS) and also plan an airborne diversion to an alternate point. It does not include landings away from base. You'll also be asked to perform a 180 degree turn solely on instruments, as if you'd accidentally gotten yourself into cloud (the private pilot's license allows you to fly visually only). You can combine both parts of the test into a single flight, or split the test into separate navigation and handling sections if you prefer.
5. Try to relax!
If you make a mistake; it doesn't necessarily mean you've failed. The examiner is looking for the overall picture; and primarily a safe pilot. More than one candidate has been convinced that they've failed due a small error, and spent the rest of the test worrying about it. Upon debriefing, they've found they didn't need to worry at all – they passed.
Finally – keep in mind that every examiner had to do a skills test once too, and should do their best to put you at ease.
It's normal to be nervous, but be excited too
– you're just one step away from your Pilots' Licence! Try to enjoy your skills test, and look forward to the privileges that come with a Pass.
Happy aviating – and good luck!