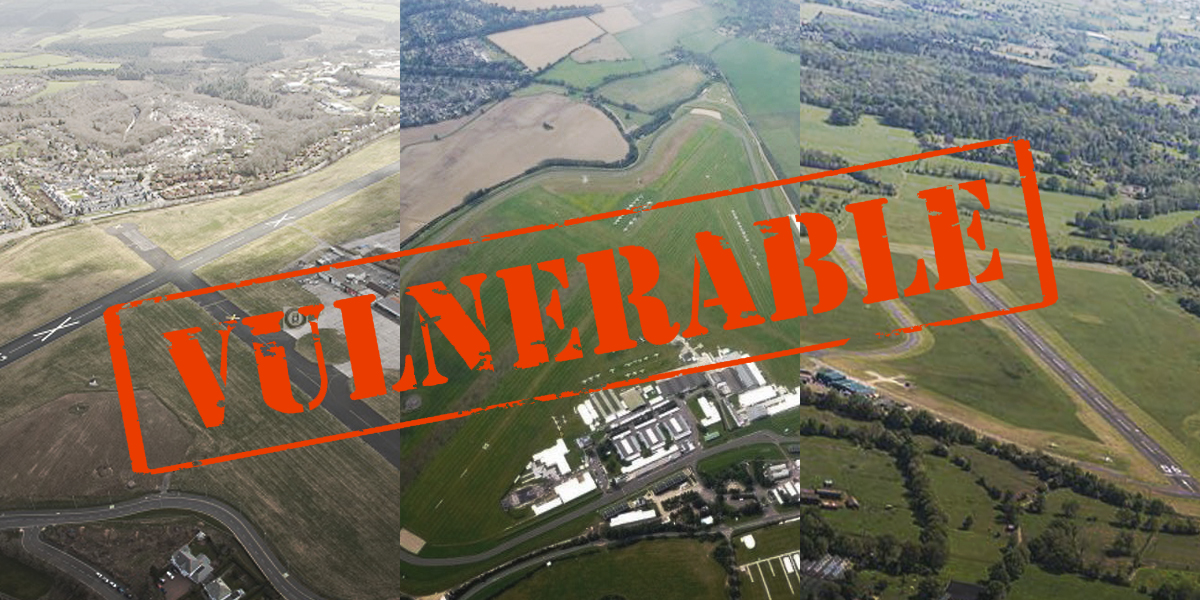 Unhappily, a number of UK airfields remain under threat of closure, with plans to turn them into housing estates frequently arising. However, it's not all doom and gloom; some airfields have staved off the developers, and others are investing in their facilities. Here are some of the current headlines;
The Good
Goodwood Aerodrome, in West Sussex, is investing £1.7 million in an airfield drainage and runway extension project, having recently added a new clubhouse & café. The historic World War Two airfield currently hosts a number of private aircraft, flying schools, and a Spitfire training academy (read how to fly one here)
Wellsbourne Airfield, in Warwickshire, is now staying open until further notice. There was the rumour of imminent closure and demolition last December, after the based businesses (which support over 200 jobs) did not have their leases renewed by the airfield & land owners. However, Stratford District Council fought to keep the airfield open (the airfield is part of their Local Plan) and the airfield is now staying open in the medium term. Nonetheless, the airfield's long term prospects remain in the balance; the airfield owners still ultimately aim to build up to 1,500 homes on site.
Old Sarum Airfield, in Wiltshire, aims to add housing on unused airfield land – however the development also includes new hangers and airfield facilities. Amid ongoing planning discussions with the local Council, the airfield director has stated his intention to boost aircraft movement numbers and promote flying operations; the 1960s vintage control tower is currently being replaced, and the airfield has recently restarted night flying. The airfield is again hosting an airshow this September as part of the airfield's centenary celebrations.
The Not-so-good
Fairoaks, in Surrey, is under threat of development into a housing estate. Planning and consultation is currently under progress by the joint owners in order to cease flying operations and build 1,500 homes in place; the owners cite a loss making operation. The airfield dates back to 1931, and  currently hosts an engineering facility, flying schools, and a air taxi operator, as well as a number of private aircraft.
Redhill Aerodrome, also in Surrey, is likewise subject to plans by the owners to turn the site into a housing estate of 4,500 homes. In recent years, local protest groups successfully opposed plans to build a hard runway, with the grass airfield surfaces becoming unusable due to rainfall for up to three months every year. The airfield directors now say continued operations are unfeasible. However, pro airfield petitions are currently gaining signatures to save the airfield and support the twenty-five businesses based on site, including the local air ambulance.
And The Maybe
Plymouth Airport, in Devon, has been closed for six years, but the local business group, FlyPlymouth, aims to reopen the site for commercial operations. However, a recent Department of Transport report concluded that the runway length limits the feasibility of operations, and also that the predicted passenger market is too small to make reopening the site commercially viable. FlyPlymouth opposes these claims.
Watch this space for future developments!